Diwali Home Décor: DIY Ideas for a Festive Makeover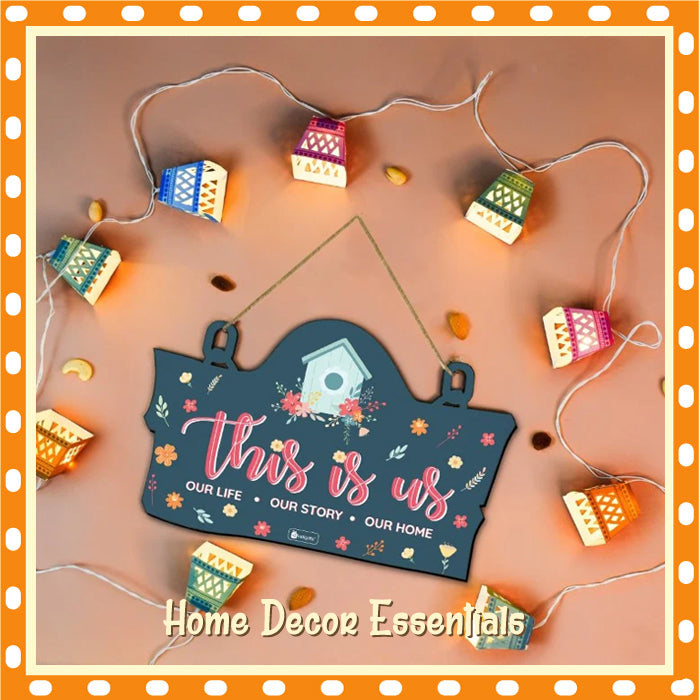 Diwali, the festival of lights, is a time for vibrant decorations and a complete home makeover. It's a time when every nook and cranny of your house comes alive with colors and light. This Diwali, why not add a personal touch to your home decor with some do-it-yourself (DIY) ideas that will not only make your home look stunning but also bring out your creativity and craftiness? In this blog, we'll explore some DIY Diwali home décor ideas to give your space a festive makeover.
Rangoli with a Twist
Making Diwali Ki Rangoli is a popular Diwali craft idea. Again, bhai-behen, bachhe, budhe sabhi are too excited about this activity. Aur youtube to hai na for stunning Diwali rangoli patterns and instructions.
Take inspiration from these Diwali creative activities to make your own amazing Diwali Rangoli and share it with us on Indigifts' social media accounts. Also, Indigifts have a wide range of DIY Rangoli kits that are perfect for the occasion and look dope.

Traditionally made with colored powders, try creating a 3D Rangoli using rice, pulses, or even flower petals. 

Add LED lights to your Rangoli design for a dazzling effect after sunset.
Hand-Painted Diyas
Buy plain clay Diyas and unleash your inner artist by hand-painting them with intricate designs, mandalas, or motifs.

Choose vibrant Diwali colors like gold, red, and orange for a stunning finish.
Fairy Light Curtains
Hang fairy lights as curtains on your windows or create a cascading light effect on a wall.

You can also add colorful paper or fabric flowers to the string of lights for an extra pop of color.
DIY Paper Lanterns
Create your own paper lanterns with colored or printed paper and string lights.

Hang these lanterns around your home to infuse the space with a warm and cozy ambiance.
Floating Flower Candles
Fill a decorative bowl with water and place floating candles and fresh flower petals for a simple yet elegant centerpiece.

The soft glow of the candles will add a touch of serenity to your home.
Upcycled Décor
Look around your home for items that can be upcycled into Diwali décor, such as glass jars turned into lanterns or old sarees repurposed as table runners.
Themed Wall Hangings
Craft decorative wall hangings with themes like traditional Indian motifs, mandalas, or even a vibrant peacock design.

Use fabric, cardboard, or wood as your canvas, and add mirrors or bells for an extra touch of elegance. you can also check some really beautiful wall hangings at Indigifs.in.


Floral Torans
Create colorful floral torans (door hangings) using artificial or real flowers.

Incorporate fragrant flowers like marigolds for an aromatic welcome.
Mason Jar Luminaries
Paint and decorate mason jars with glitter, lace, or fabric.

Place tea lights or LED candles inside the jars for a charming, rustic look.
Eco-friendly Table Settings
Set a beautiful Diwali table with banana leaves, reusable plates, and handmade cloth napkins.

Add small potted plants as centerpieces for a touch of greenery.
Conclusion
These DIY Diwali home décor ideas offer a wonderful opportunity to get creative and infuse your home with a personalized festive makeover. Whether you're aiming for a traditional look or something more modern, these projects will make your space come alive with the spirit of Diwali. So, gather your craft supplies, involve your family, and embark on a joyful journey of decorating your home for this year's Diwali celebration. Happy decorating!
Posted in

best diwali gifts, best diwali memories, childhood diwali memories, diwali, Diwali 2020, diwali celebration, diwali celebrations, diwali corporate gifts, diwali gift hampers, diwali gift ideas, diwali gifts, diwali gifts online, diwali hamper ideas, diwali hampers, diwali home decor items, diwali memories, diwali story, diy home decor ideas, fun ways to celebrate diwali, home decor idea for living room, home decor ideas, home decor ideas for small house, useful diwali gifts