Celebration of Bhai Dooj Across Various Indian States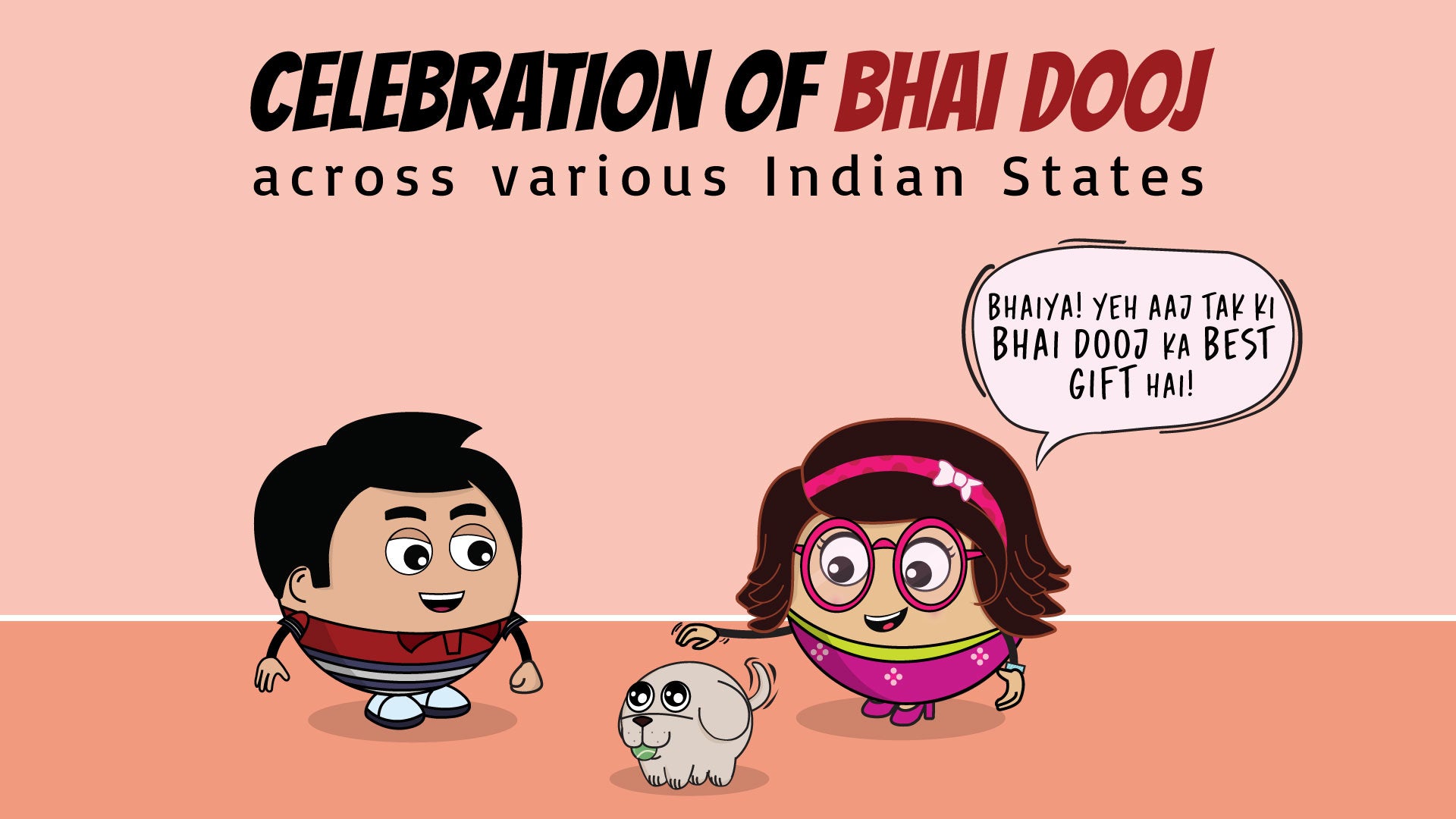 Bhai Dooj celebrates the five-day festivities of Deepavali. It is observed to commemorate the link and affection between a sister and brother relationship. Bhai Dooj, like the Indian celebration of Raksha Bandhan, commemorates the everlasting relationship between a brother and sister.
Let's check out some of the important facts regarding why Bhai Dooj is celebrated and how around India.
Bhai Dooj Story - Myths & Tales
Bhai Dooj is a Hindu festival observed in India, Nepal, and other nations on the second lunar day of the Shukla Paksha (bright fortnight) of the Kartika month of the Hindu calendar Vikram Samvat. The event takes place on the last day of the five-day Diwali or Tihar festival. In the southern portions of India, it is also known as "Yama Dwitiya."
There are a few Hindu mythical traditions that explain the origins of this lucky day. According to one account, after defeating the demon Narkasur, Lord Krishna paid a visit to his sister Subhadra. Her sister greeted him warmly and made the occasion extra pleasant with flowers and candies. Subhadra also put the ceremonial "tilak" on the forehead of her brother, Krishna, and so the "Bhai Dooj" celebration was formed.
Other narrative centers on Yama, the God of Death, and his sister the Yamuna. It is thought that he saw his beloved sister on Dwitheya, the second day following the new moon and that this is when the occasion became known as "Yamadwitheya" or "Yamadvitiya" across the country.
Bhai Dooj - Rituals & Celebrations
In order to finish the ceremony in a traditional manner, sisters create a seat for their brothers out of rice flour. A holy tika of Vermillion, dahi, and rice is put on the brother's forehead. Following that, a Kalawa is attached to the hand, and the aarti is done by the sister.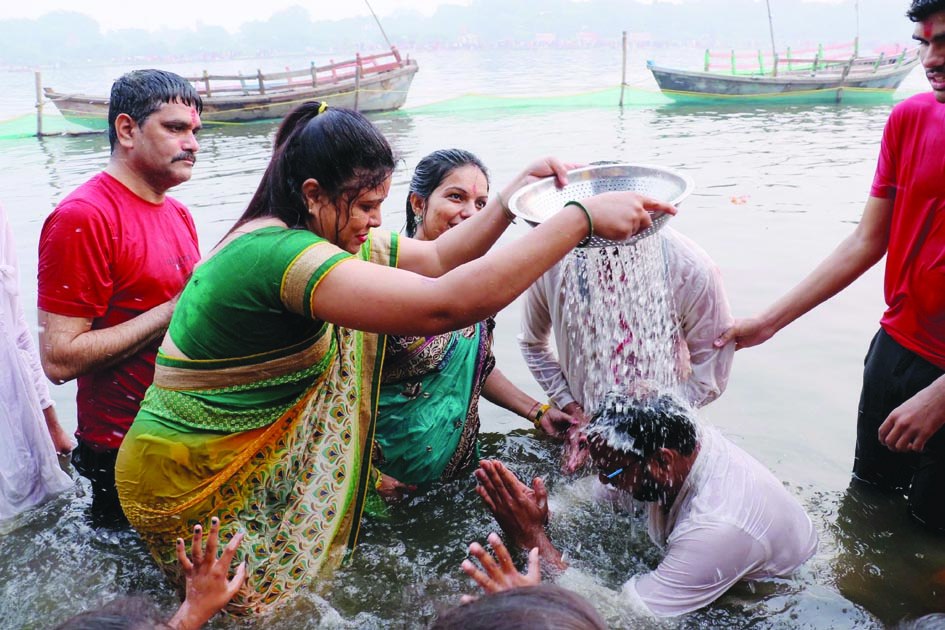 On the occasion, brothers and sisters exchange Bhai Dooj presents, and blessings are sought from the elders.
Bhai Dooj - Celebrations Across India
UP and Bihar
Bhai Dooj is a common name in Uttar Pradesh and Bihar, where this event is very important. This holiday is celebrated in a unique style in Bihar and certain eastern areas of Uttar Pradesh. 
Sisters resemble the key character of Bhai Dooj's narrative, in which a sister saves her brother's life by cursing him till he marries. This curse is thought to be a means of warding off all the perils and ill effects of the spirits that surround the brother.
West Bengal
This celebration is known as Bhai Phota in West Bengal and is held on the first or second day of the Kali Puja holiday. In Bengal, the sisters fast till she administers a phota or tilak with sandalwood paste on her brother's forehead. She gives him sweets and gifts and wishes him a long and good life.
Maharashtra, Goa, and Karnataka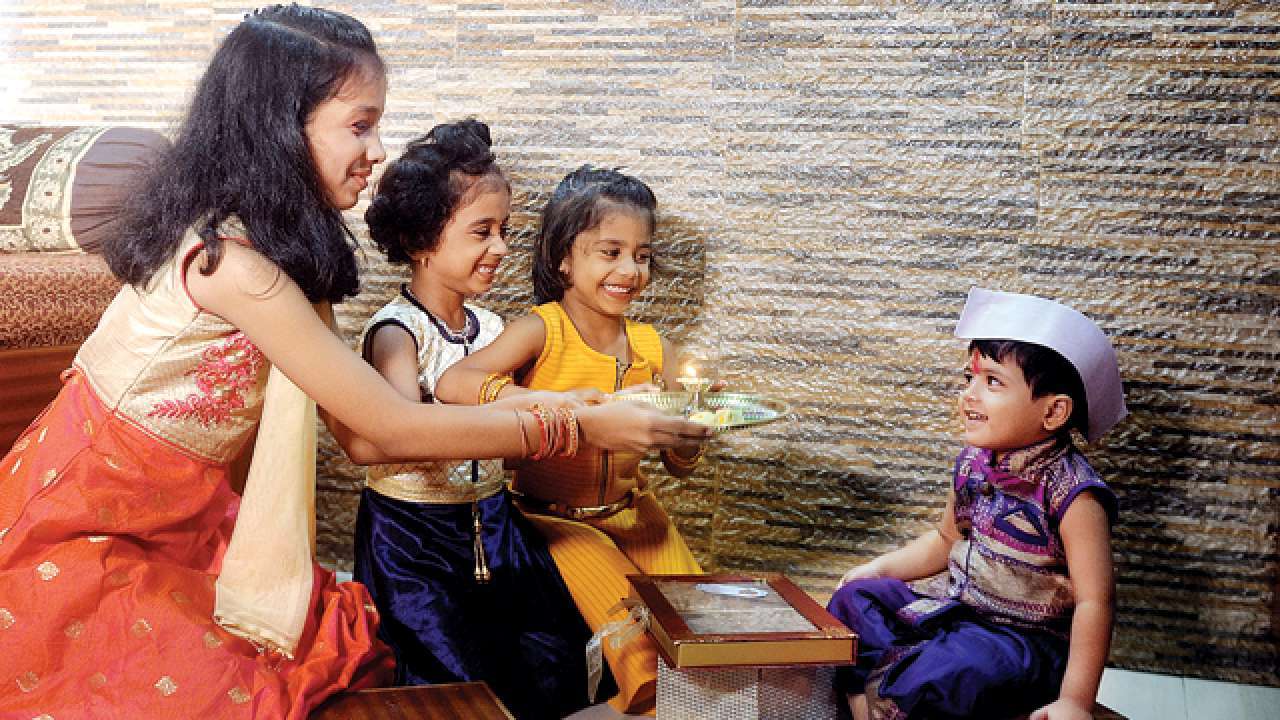 Among the Marathi and Konkani-speaking groups in Maharashtra, Goa, and Karnataka, this celebration is known as Bhai Bij, Bhau-beej, or Bhav Bij. The brother is compelled to sit in a designated square-shaped place on the floor drawn by the sister in Maharashtra. Before sitting, the brother is forced to consume a bitter fruit known as Karith.
Bhai Dooj Gifts - Presents You Need
Because we all know how tough it is to choose a present for a guy, we've put up the guide of Bhai Dooj gifts for brothers to help you out.
A Zodiac Signed Gift Box
For the lover of zodiac signs and the one who is obsessed with astrology gift your brother this amazing zodiac sign kit on the auspicious day of Bhai Dooj. Red Handle Mug, Bro Keychain, Fire Sign Diary, Payara Bhaiya Rakhi are the main items in this kit and are enough to make your brother overwhelmed with joy.
A Unique Frosted Coffee Mug
Gifting a unique thing to your bhai on this unique occasion is the best feeling ever. Such is the Indigifts special frosted coffee mug. With transparent and frosted skin, this mug is the best way to sip your favorite drink and chat with your loved ones.
A Gym Freak Special Kit
The brothers who are active or go to the gym need some gifts that showcase your love for their passion. This is why Indigifts has created this Anmol relationship of yours. It consists of a mug and cushion and both of them are a very significant addition to his daily routine. The coffee mug is for his daily requirements of liquid. And, the cushion will help him out after a long workout session.
Just the tip of the iceberg is the gifts mentioned above. Indigifts provides you with all the Unique and personalized kits and gifts for your brother you can think of. The best experience of gifting so that this day of brothers is memorable forever. Don't wait, order your favorite gift for your bhai now.