Thoughtful House Warming Gifts Ideas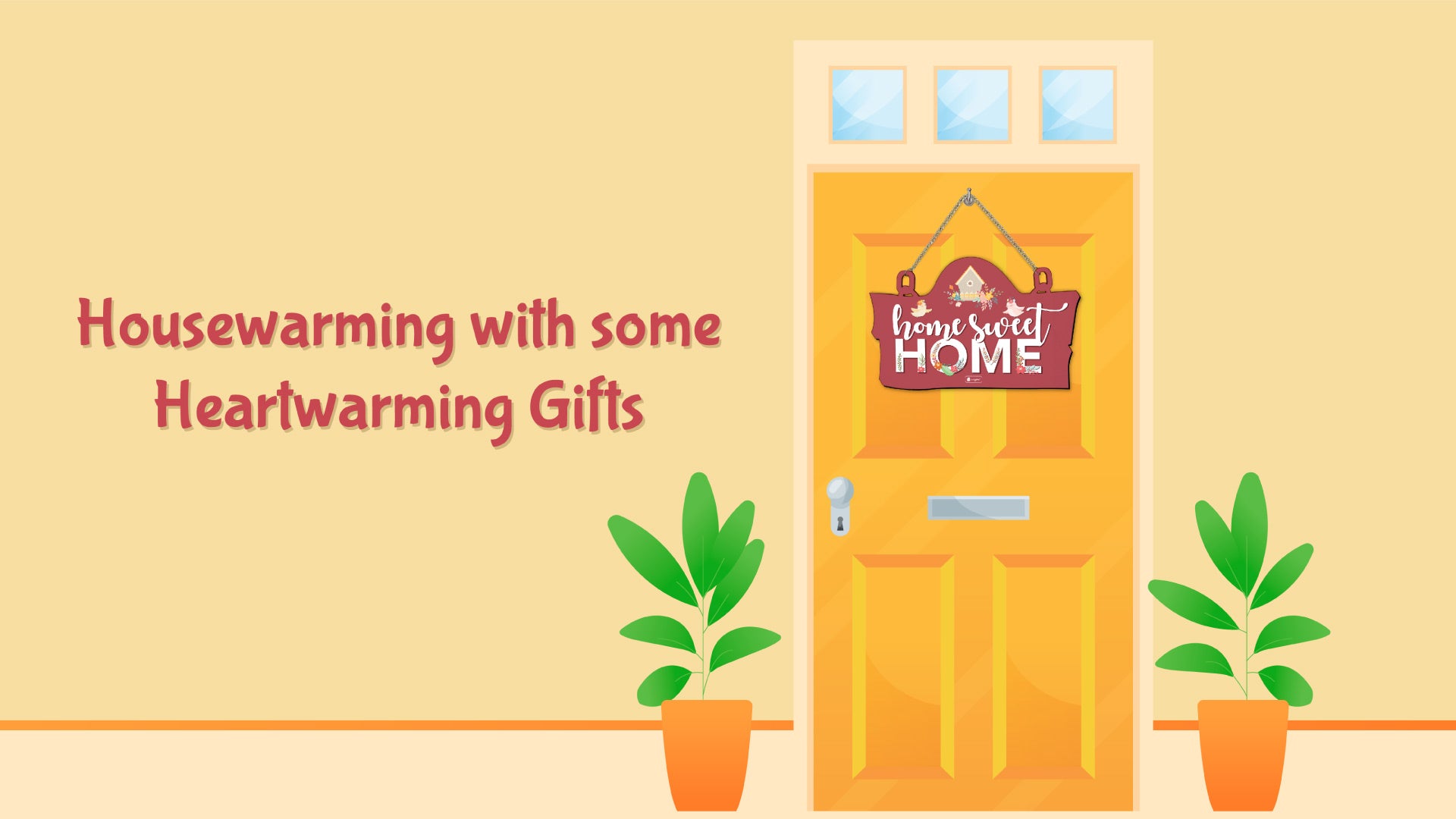 Have you ever heard your father saying "Barso ki Kamai Maine is ghar me laga di?" Making a house or shifting to a new house is not only an activity, it's also an emotion of the investment of hard work, dreams, and savings.
We all want to make housewarming a memorable experience and we must try to make it memorable if you have your next plans of attending one. There must be some great ideas tingling your mind and these ideas can be executed with the help of Indigifts. We have a completely different collection for a wonderful housewarming occasion.
Gift Ideas for Housewarming
Some of the best housewarming gift ideas are as follows:- 
Wall Hanging Decor items
The newly painted walls of a new house can be made more decorative when beautiful wall hanging decor items will occupy the space. There are many types of wall hanging through which you can express your thoughts. 
Wall hanging themes such as "Home sweet home"; "Good Vibes Only"; will work as unique housewarming gifts. There are many other funny wall-hanging gifts that will fill happiness whenever anyone visits that particular house. You must make the housewarming memorable by picking the best range of presents from Indigifts
DIY lights
DIY lights are the other best housewarming gifts for a new house. These lights can be molded into various beautiful ways and this will increase the "Sobha" of a house. This is a nice gift for family, friends, and loved ones. The stainless steel plated channel with a beautiful quote beautifies this combo offer.
A Cushion Set
Cushions can never become outdated. Indigifts has some of the coolest cushion sets including the geometric & abstract printed, namaste printed, welcome printed, etc. This can be put down anywhere on a couch and it looks attractive in any corner of the house. Cushions with aesthetic prints have been best-selling items and have been recognized by everyone for ages.
Zodiac-Signed Coffee Mugs
Zodiac presents are an important component of a new house need. As welcome home decorations, the home mugs from Indigifts are great for housewarming present ideas. Coffee mugs are housewarming gifts for a new home that will be used for many years! A high-quality homeowner's present for a thrilling new experience from Indigifts.
Water Bottles
A stylish-looking water bottle in colors ranging from whites to vivid shades with humorous sayings on it is a simple present idea for the housewarming celebration. Indigifts has a huge plethora of water bottles that make the best gift out of them. Staying hydrated with your water bottle is surely going to make people remember you and your gift.
Table Mats
Table mats, one of the most underappreciated and misused dining items, can offer a lot of character to your eating space. When you buy a table mat from Indigifts, it surely is going to be a cool gift for a housewarming party. Yes, Indigifts not only offers a plethora of beautiful customized table mats, but they are also entirely different yet unique from each other.
There are many other accessories that can be gifted to make the housewarming moment special in its own way. Housewarming gifts such as top tile lamps, lamp accessories, cushions, etc. can form a great gifting idea for your loved ones. Indigifts keeps the expectations of a new house intact by providing all the accessories stated above in the best quality possible. 
Housewarming occasions don't come every day and thus the gift that you should present shouldn't be normal either. Make the moment memorable and more enjoyable by getting the best gifts for your family, friends, or loved ones from Indigifts.
Also Read- Quirky Birthday Gifts for the Loved Ones