Top 5 Gift Recommendations for Mother's Day 2023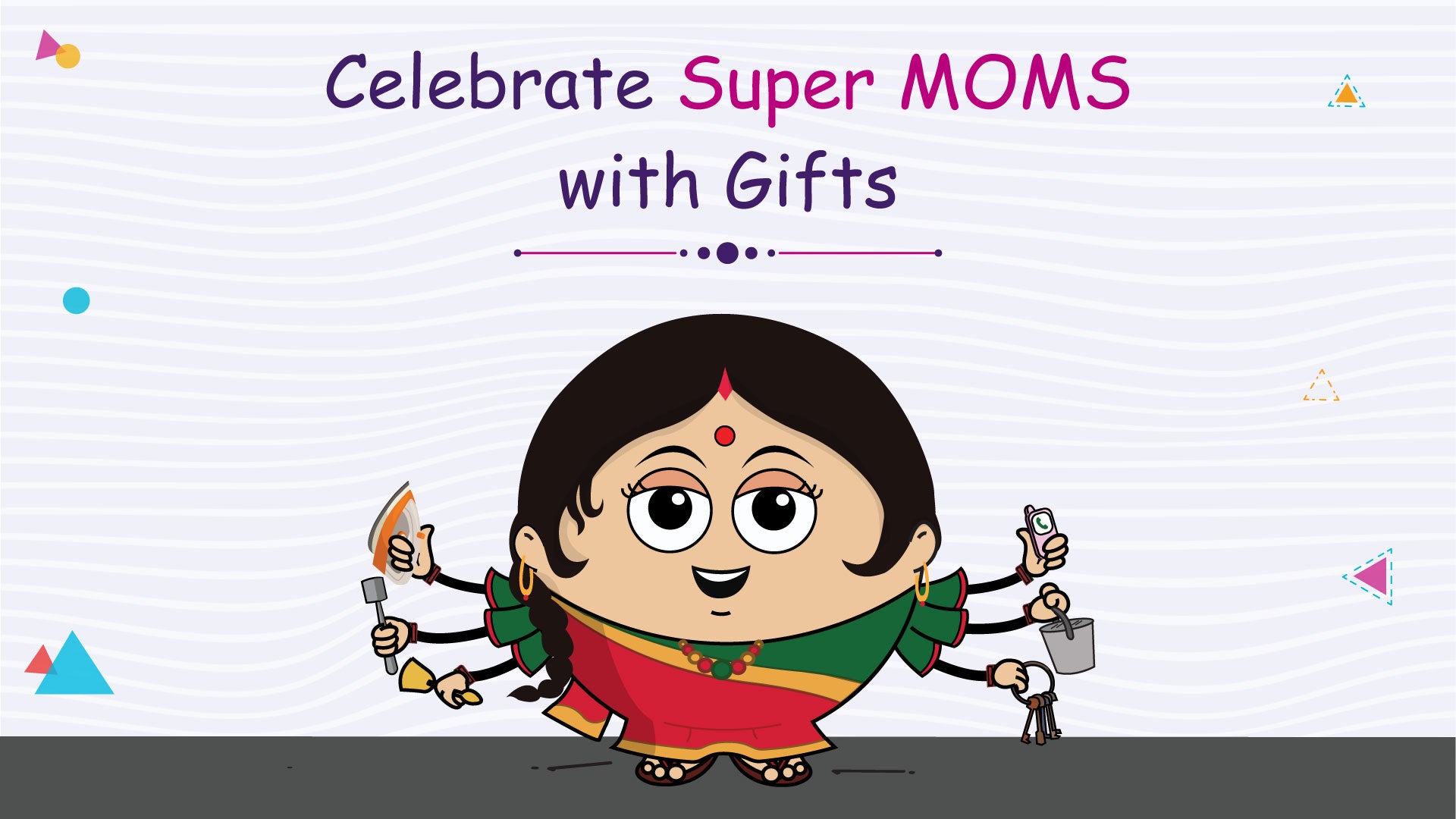 Mother's Day is just around the corner, and it's the perfect opportunity to show your love to the hooman jinke daant mein bhi pyar aur care jhalakta hai. Impressing moms is not easy. Besides helping them with the chores or listening to everything she says, one way that we feel works wonders is giving her presents that she would adore. Tough task? Not anymore with Indigifts.
Unique gifts for your mom or birthday gift for your mother-in-law or a meaningful gift for a friend or cousin who is a mom-to-be, Indigifts ke vast collection mein milega yeh sab aur bohot kuch! But before you go there, let us help you out with our top gift recommendations for Mother's Day 2023, which then you can cart and shop and gift! Let's view them now.


Mummy da Dhaba Wall Hanging with Instruction Board
Moms are kitchen ki aan, baan, aur shaan. So, for the person mahaan, who's cooking leaves every masterchef behind, who's got magic in her hand, give that space of hers a decor upgradation with Mummy da Dhaba Wall Hanging Board. Just saying, it comes in multiple languages so you can choose yours. Don't forget to take it with the Mummy ka Instruction Board taki aap mummy ka koi kaam naam bhulo!
Hug Cushion Gift for Moms
Mummas are known for giving the best jaadu ki jhappi. Things melt and love rises when ammi gives a warm hug. This time, why don't you go give her the comfort and hug coming with Indigifts' super cushiony and cuddly jumbo Hug Cushion? Believe us, the softness and ofcourse, the easy-to-maintain hug cushion would make moms happier than ever!


Kitchen Apron and Cutlery Holder Combo
Mom is the queen of the kitchen, the heart of the home! Let your master chef Mumma have the most wonderful time cooking your favorite dish in our unique Mummy da Dhaba Kitchen Apron, which is really comfortable to wear, and with a wooden Cutlery Holder to spruce up the dining table space. With this gift, take it from us, your mom would be on the seventh cloud ke unke bache itna sochte hai.


Eye Mask and Greeting Card Duo

No disturbing when mom is sleeping! Mummas are known to be the superhuman who works, non-stop, 24*7 to take care of every hustle and bustle. Ek relaxing time toh mumma ke liye bhi banta hai, hai na? Give your mothers Indigifts' Sleeping Mask which is super soft and will help get the rest right! Also, add a greeting card and make her feel special with your words of love.

Coffee Mugs Mother's Day Gift
Mummy asks for one thing and that is - EK CUP CHA KA SHANTI SE PEENE DE! We know how you have read it! Make her chai time, coffee time, every time super relaxing and chill. Give a gift made especially for mothers out there - Indigifts' Coffee Mug, mummy ke dialogue edition and tell her to take a chill pill and chai!
Gifts jo useful hai aur quirky bhi, Indigifts.in has them in amazing ranges. Mom ke liye shop karna is not easy but we know this list would help you get sorted a bit. So, do not wait any longer. Go to the website and shop, shop, shop!