10 Cool & Essential Things to Carry While Traveling
Traveling wisely is, indeed, a challenge. "Saara ghar uthake le jayega kya?" This is why you have to always listen to your mom when going out. I now feel the need to carry as much as possible, particularly clothes. Even a six-year-old shirt with a pretty repetitive design finds its way into my bag. I promise I don't know how.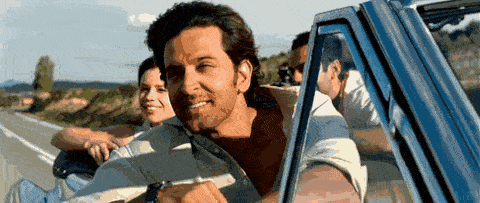 Do not worry, we will help you in choosing and creating the list of things need to carry while traveling.
Whether a nomad or a first-time traveler, it is always helpful to be prepared for the journey and bring all necessary. A travel packing checklist guarantees that you don't overlook anything important for a successful vacation. Here is a list of the top ten travel basics you must have with you when you travel.
1. A Hand Sanitizer
In light of the current 'Corona ka Tandav', hand sanitizer has become one of the most important travel necessities. When you travel with a hand sanitizer, you may clean your hands whenever and wherever you want without having to seek soap and water. It assists you in maintaining constant hygiene. And 
2. A Water Bottle
While traveling, we never know whether the water is pure or unclean. As a result, a water bottle should be on your list of travel needs because it will keep you hydrated during your journey. This container will also ensure that there are no contaminants, if any, compared to packaged water, which is advantageous. Indigifts has a large variety of bottles which you can check on the website.
3. A Multipurpose Holder
A multi-purpose wallet that stores everything from your cards to your money and even your government ID cards. It is lightweight and portable. Small enough to travel with but one of the best things to carry while traveling. Indigifts have some specifically designed passport holders that are handmade. Also, there are lots of pockets to fit every required thing of yours.
4. A Soft Cushion
A road or a train trip can be a hectic one in terms of comfortability. What you need is a soft and durable cushion for your journey. Indigifts provide some of the best cushions you can travel with. Go through the collection and choose one as per your requirements.
5. A Pen & Dairy
When it comes to traveling, I believe having a little pen and pad is greatly underappreciated. Their application is always brought up. So, please bring them. A ball pen and a little pad of paper. Simply pull them out with swag and scribble to jot down directions, phone numbers, or anything else. I suppose what I'm saying is that in a world of touchscreens and cellphones, be a pen-paper guy. Indigifts have a great combo of notepads, be sure to check that out in the travel gifting section.
6. A Quick Dry Towel
So, if you stay active, you can ultimately travel more, and the towel is the most vital component that keeps you dry and dries quickly. We usually take a bath before hitting the road, and it's tough for us to keep the towel dry. As a result, purchasing this is essential.
7. An Eye Mask
Getting a good night's sleep is difficult enough at home, let alone while flying over the clouds. The pros employ sleep-inducing eye masks on the road to grab some shut-eye. Indigifts has a very cool and funky collection of eye masks. You can check all of them by browsing through the travel category. Or just simply search for it from the search bar provided above.
8. A Power Bank
Nowadays, everything is saved on the mobile phone, such as booking data, maps of the region, contact numbers, and even payments, which makes it important to maintain our phone available 24 hours a day, seven days a week, which necessitates the use of a power bank. Always travel with a fully charged power bank. Your phone serves as a virtual tour guide. When traveling you also don't want to be short of anything so check the travel essentials by Indigifts to keep yourself updated with all the travel needs. 
9. A Small First Aid Kit
This is one of the most important items on a travel necessities list since it can aid in the event of an unexpected or unplanned disaster. It's never a bad idea to have a first-aid kit on hand, especially if you're traveling with children. You may now ascend the mountain and participate in a bike race without fear. And for a complete travel set, you can browse through Indigifts' products from the above categories.
10. A Utility Knife
It is a device equipped with several tools such as knives, scissors, cork openers, and so on, making it a must-carry item while traveling. Utility knives are compact and easy to transport. If you want to make a campsite then a utility knife should surely be on your travel packing checklist.
For any travel needs, you just have to go through Indigift's travel gifting items specially tailored for the people who love exploring new places.