All About The Festival of Lights: Diwali
Posted by Rishabh Bhandari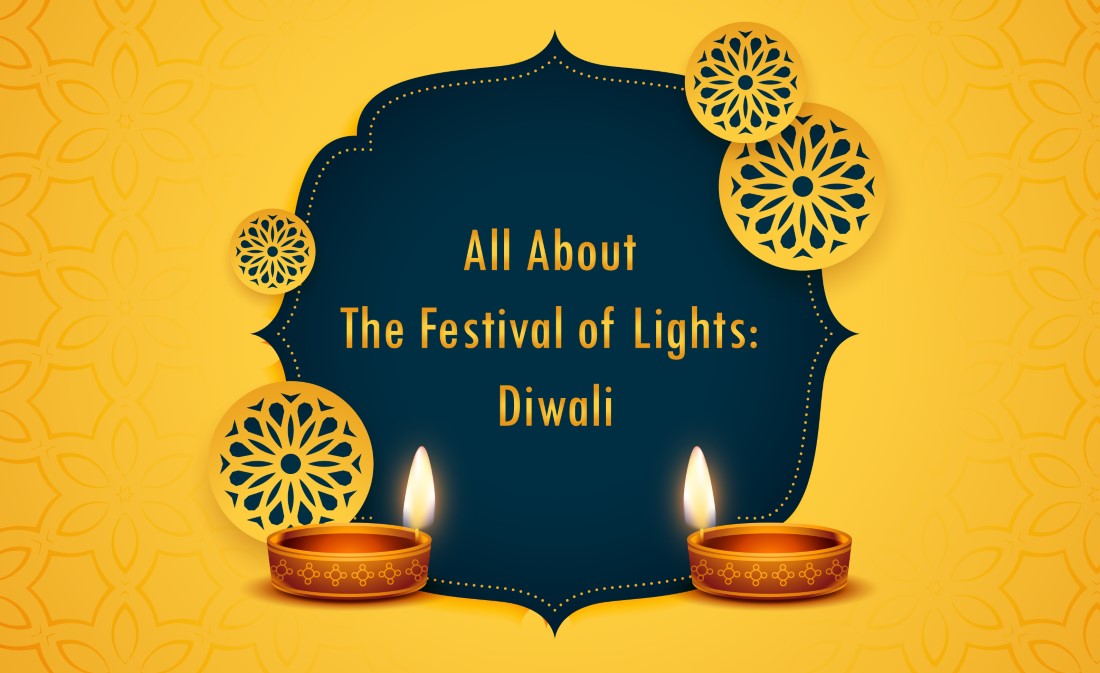 Diwali has been one festival, that's everybody's favorite. Jiska intezaar badi besabri se kiya jata hai. Excitement to hoga on mithais, doing ghar ki sajawat, making rangoli in the courtyard, greeting and meeting with friends, family, rishtedaars, feasting, and partying. And, the one thing we all look forward to, giving a 'Happy Diwali' hug and exchanging iconique gifts. Which, by the way, you can get from the best gifting store in India: Indigifts. Ghar ki decoration ho ya office ki, doston ko gift karna ho ya employees ko, Diwali ho ya Christmas, har tyohaar, har rishtey ke liye, choosing our premium hand-crafted gifting collection will be a smart move! 
So, celebrating this festival of lights in full swing is on our charts right now, but this time let's just shift from the usual and make it a story-vibed Deepawali. When we told Dadaji that we are making this Diwali kahaniyon wali, he jumped (okay, not literally) with excitement and agreed to give us a tour of the bygone era. Waise raaz toh ye hai ke Dadaji ko kabhi kabhi hi khulke bolne ka mauka milta hai, so he thought ye chance acha hai. (lol) 
Toh humne bana di series: Tales of Diwali, where we have gone, waqt me zara peeche to bring to you some undiscovered, fascinating Ramayan aur Deepawali ke tyohar se judi kathayein. Suno aur sunao sabko!
Okay jaiye nahi, picture abhi baki hai! Cuz we don't settle on simple things, nope, not our style. Acha, tell us, how much infotainment is too much infotainment? For us, stories are more contagious than flu! (That's some weird comparison writer!) 
We couldn't stop on one, so we thought to press-in one more tell-a-tale. Sach toh yeh hai ke, Dadiji ko bhul nahi sakte the toh iss baar we got her on our platform and asked her to draw curtains from facts that make the base of Diwali festival. Learn'em all from our 'Did You Know' Facts Series.
What makes Diwali a legit traditional festival? Humare khayal mein toh sweets and yes, Prasad time, oh no, sorry, galti se nikal gaya mummy! Ofcourse it's Maha Lakshmi Aarti. And, doing it step-by-step, puri vidhi anusaar. Just like how Dada-Dadi explained in our Laxmi Pujan Guide Podcast. Hey, have you heard it or not?
Do you remember the time when festivals were an excuse to run towards solitude, run towards gharrr and spend some quality moments with gharwale, dost, aur haan yaar, rishtedaar bhi! Those milan ke din are now a bit hard to have due to this virus. Waise distance might have increased, lekin pyaar toh abhi bhi utna hi hai! (Issh… kya cheezy line maari hai writer!) 
No matter how tough times are, Indigifts always finds a way to keep the love alive. Yahi toh banata hai humein sabse alag, sabse khaas. (modesty writer, modesty!) This time also, we didn't miss a single chance to spread goodness around. Bas phir, bulaya Indibni ki Toli ko aur manayi rango aur khushiyon wali ek haseen diwali. Check out the photos and look at everyone's grinning faces. Sab ko Diwali hamper jo mila hai! (Itni khushi…) Really, it was worth it to miss the hometown bus and stay here to witness office par manayi ek ghar jaisi Diwali. 
Is there anything we are forgetting? Oh yes, sending our warm greetings to you. A very HAPPY DIWALI wishes to you & your family from Indibni Family
Have a blasting one. (not literally, okay?)
Stay away from patakhas and celebrate a peaceful, memorable Deepawali. 
Cheers!