Souvenirs from the Classic 90s Era
Posted by Rishabh Bhandari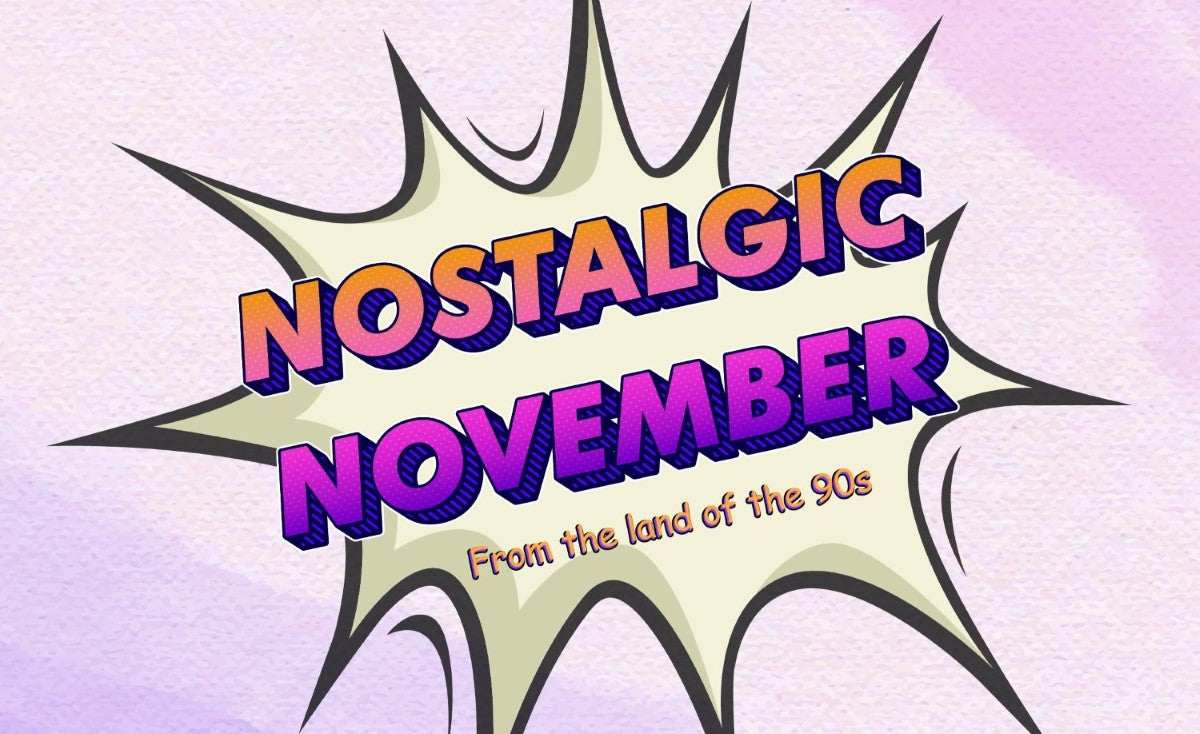 The land of the 90s was a blast and we know how much we all yearn to go back to those zestful times when carefreeness & liveliness was the vibe. Whether it was strolling around neighbours ke aam ke baagh to steal mangoes and then comic back running with that pitai ka khauf on face or that barish ke mausam mein befikri se nahana or feeling no less than an avid biker as you sit at the front row on Papa's bike. Whether getting punished for roaming with all collars up in corridors during lecture hours or skipping maths in tuition classes. 
(yaar you can leave maths but maths will never leave you, telling you!) 
Anyway, memories, our childhood was full of memories, made through people, self, or things. The days of wonderment are surely over,
(waise ye baar baar yaad karwane ki zarurat nahi hai lekhak!)
which we wish had never ever moved past. Kaash we had Doremon's anywhere door that we can use un suhane dino me phir se jane ke liye but not everybody is as lucky as Nobita na! Hey, but we can peek down our memory lane and just snatch a little sight of some utterly nostalgic, maujo se bhare din. 

Chalo then, wear your vintage style flip-up sunglasses, get on the motorbike and let's 'dhoom machale dhoom' our way to reliving & remembering the classic 90s era ki unforgettable things!
Lezz goooo! 
Make way for Noddy cuz it's a happy day! - Cartoon Network was life
Subah ho ya Shaam, Sunday ho ya Monday, Cartoon Network made every day a fun day! 90s cartoons stole our hearts and we know, you would agree on this. Who doesn't recall Tom & Jerry's unending fight
(Didn't you always feel bad for Tom?)
and Richie Rich's richness-filled rich life and Mowgli's jungle adventures and the Powerpuff girls' powerpack attempts to save the town. No day was spent well if we hadn't watched Looney Tunes or Courage the cowardly dog or Simba. Yaar, those days were meant to last forever, hai na? Can't control the urge to ask -
'Scooby Dooby Doo, Kaha Hai Tu?'
Earplugs In, World Out - For real okay! 
If you are a 90s kid, then you would 100 percent remember sitting for a good long time disentangling the tangled cassette tape reel.
(Mano ya na mano, for an OCDic person it was a stress reliever)
Were you also the one who used to sit in front of the tape, listen with full focus, and jot down lyrics of Akon & Eminems' songs?
(see, those lyrics were tough to crack, okay!) 

And, how can we not talk about Sony's Walkman? Zindagi mein chaos se first time cut off karna isi ne sikhaya tha. Listening to 'O Humdum Suniyo re' on high-volume and not realizing that you are bringing chaos in other's lives by singing on the highest pitch. Haha, that was fun though! 


Boom Boom Boomer & Kala Khatta Gola in Summer


Can today's Snickers replace 90s Bar-One? Never! 
Amongst all the classic things of that great era, 90s candies were the most cherishing things, we believe. Poppins se zubaan rangeen karna, friends se compete karna upon who can blow the bubble-gum out of the mouth best and Phantom Sweet cigarettes leke cooler feel karna. 
Taking chuttas from Dadaji and running off to kirana shop, but waha jake pondering upon which one to take, lollipop or lip-smacker, maha-lacto or parle-g, coca-cola or frooti. Life's major decision it was, haha! Also, how can we not remember waiting for golawala and standing in the queue with glasses under the scorching heat for him to give us gola, ah! The moment of bliss. He was our Super Summer Man yaar! 
Cave for our Top-Most Secrets - The Slam Book


"A lover's tale, when written in the slam book never fails'', this quote pushed us to jot down our bachpan ke pyaar ki aur dosti ki kahani with full emotional feelings. The book of love is a record of stories knotted as memories with friends! Arey, book se yaad aaya, do you still have the collection of Tinkle & Chacha Chaudhary comics? If you are a true 90s comic fan, toh ye khazana you would surely have! Hey, just spilling some beans that we still slide into those comic prints to meet & wander with our friends Sabu, Billu, Suppandi. Cuz we're friends for life ya! 
Doordarshan & Star Plus had us all hooked! 
Every day, from 8 se 10, watching the most dramatic tv soaps with family, where tulsi is being a little extra welcoming and tu tu mein mein sitcom giving us all a dose of laugh, was literally the kahani ghar ghar ki! Not just watching, but re-watching the next day was a legit ritual for mumma & dadi. Also, we cannot not mention the magic trials we used to do alone after watching episodes of Shararat & Shaka Laka Boom Boom & associating our siblings with Hum Paanch sisters. What a time that was yaar!
Mujhko bhi toh lift kara de. 
Kyun, hum aapke hain kaun?
Pop music that used to be 'Made in India' was thrilling and enrapturing. The 90s was the time when our music playlist was as rocking as Baba Sehgal & Daler Mehndi's songs. Times when Lucky Ali & Shaan's notes made us feel the love that we probably never had, haha! 
Yaad hai, how buying movie DVDs on rent was a thing! And then spending Saturday nights watching DDLJ, Kal ho na ho, and Andaaz Apna Apna with dosts & popcorn. Yaar can someone puh-leeze bring back those days!
Revisiting the classic 90s era was fun, wasn't it? We seldom wonder how our childhood would have turned out without these valuables. Waise we've gone on one another trip with Indi & Choti on our
INDI FAMILY COMICS
.
The ride is called
NOSTALGIC NOVEMBER.
Hope you get the rest of the nostalgic punch there! And, that everyday laughter dose, to make you a little brighter, which we spread via our comic strips. Come & take a stroll once. Maza hi aayega! 

Acha, the neighbor's uncle is still looking us out for the mangoes we have stolen from this farm, so we would have to run. See you in our next blog!