Starting A Keto Diet? Here Are The Do's And Don'ts For You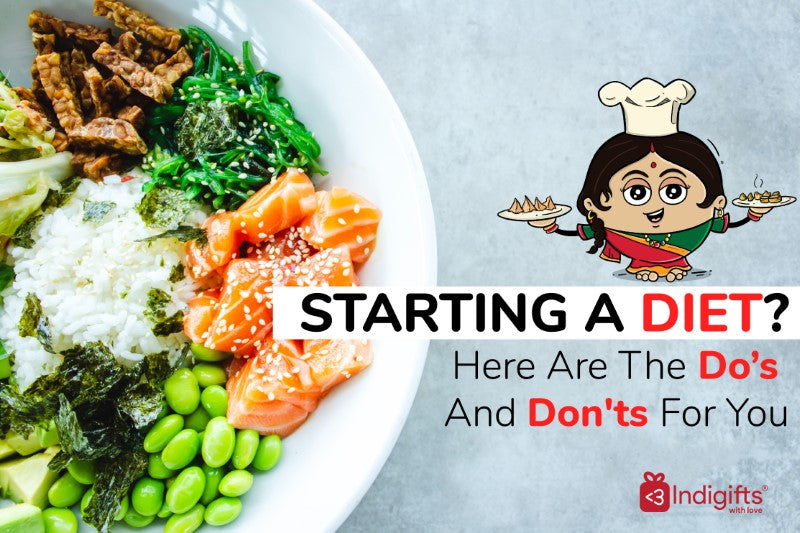 Indi being the fitness freak that he is, has decided to start off with the keto diet and since the time mumma has known about it, she has done all the research to make him do it the right way, or shall we mumma's way!
As Mummy has researched, a Keto diet helps you to lose weight by tricking your body to burn fat instead of carbohydrates for energy. For that, you have to eat 5% carbs in comparison to 20% protein and 75% fats. But as Mummy says, everything has a side effect too. And dieting especially, if you are not conscious enough, then it can do more harm than good. But worry not, Mummy started her CBI inquiry long ago and has come to a conclusion about the dos and don'ts of the Keto Diet. She wants to share this with you, so here we go!
Do: Eat Green Leafy
Leafy green vegetables are low in carbs. Devour on Kale, Spinach, Cabbage, Watercress, and every green leaf that your mother cooks for you. See, she already knew what keto is, but you didn't care enough.
Don't: Eat High-Sugar Fruit
Some fruits, though healthy, shouldn't be incorporated in your diet if you are going the Keto way. These fruits include mangoes, berries, cherries, and bananas. They are known for their high carb value and thus should be avoided. 
Do: Eat Seeds
Seeds are an essential source of fats. Yes, those small seeds alone, can help your body reach the ketogenic level where it's easier for the body to burn the fat. Chia seeds, flax seeds, and sesame seeds are readily available at the market and can be used to make a variety of dishes according to your preference.
Don't: Eat Grains
Grain-based foods like bread, pasta, rice, and cookies are a big no-no in almost every diet. But if on Keto, you should strictly avoid it.
Do: Make Nuts Your Snack Options
Peanuts, almonds, walnuts, and pistachios are not only tasty but also contain healthy fats which help your body to follow the norms of the keto diet.
Don't: Consume Sugar
Any kind of sugar, either processed or raw shouldn't be in your mouth. Be it a cookie or a banana, any kind of carb should be removed from your diet. For your body to turn fat into fuel this is necessary naa.
Do: Eat Lean Protein

Lean meat, fish, and eggs are rich in proteins and do not contain unhealthy fats. As already told by Mummy, your diet should contain 20% protein. So, of course, it should be your go-to option.
Don't: Eat High Carb Vegetables
Potatoes, sweet potatoes, and corn are your enemies right now. You shouldn't go for them while grocery shopping. They contain high amounts of carbohydrates and thus prevent you from successfully completing your diet.
Now that you know the dos and don'ts of the Keto Diet, what is the wait for, start with it and see if you keep up with the challenge of getting fit. Also, to stop ghar wale to mock you with: "haaye, kitna dubla ho gaya hai." Baithe, baithe badh raha hai sirf." and all those taanaas!
Although mumma's mocking anger you a bit but you know all the care she does and how much she wants you to stay healthy and happy all the time. For this unconditional love, our queen deserves love x 100 from you which you can express with our Mummy da Dhaba Rasoi Kit or Pampering Kit or probably a Pitara, something that would make her go on cloud nine, for sure! 

Check Indigifts right away for great deals and surprise your masterchef mumma!