The Ultimate Guide to Corporate Gift Ideas Every Employer Should Know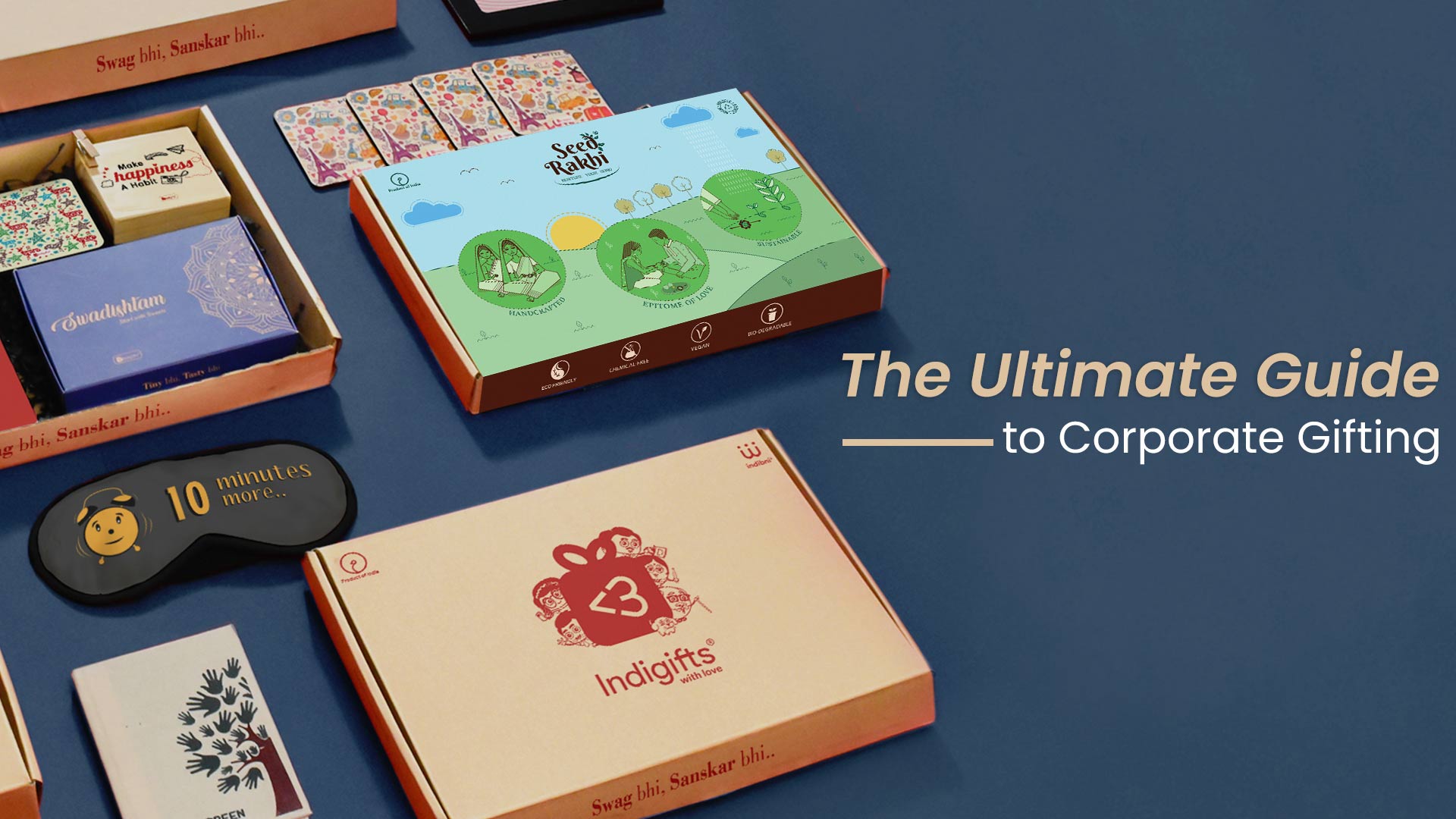 Are you a head of an esteemed organization and want to distribute bonuses for festivals or do you want to send welcome gifts to the new joiners? Do you want to present a gift to the best employee of your team or do you want to bid farewell to an employee who is leaving and was a very good aid to your team? Indigifts got you covered with all these 'chinta' related to corporate gifts for employees.
If you offer something cool and funky executive gifts the employee is going to surely remember where they got it from. So just 'Thandi saans lijiye' and read the blog up to the end.
There are various reasons for sending corporate gifts. We have categorized various unique corporate gift ideas and types according to the occasion. You will surely find something here or you can check the Indigift's corporate gifts collection to scroll through to get the desired present for your employee.
A Personalized Diary
What about a one-of-a-kind printed diary? Wouldn't it be the perfect gift to brighten your employees' day? Get an eye-catching personalized diary with your company data firmly printed on it. Isn't it lovely? Indigifts has a plethora of options for printed & personalized diaries. So just go and choose one as an intern welcome kit.
A Printed Water Bottle
A water bottle is an imperative need in the workplace, at home, or when traveling, and would make an excellent present for your staff. Beautiful photo-printed water bottles with personalized designs are available at Indigifts. Choose one of these to provide the elixir of life to your staff.
A Table Decor Tile
Do you have an employee who likes to keep his desk clean or embellish it with decor items? Then a table decor tile is surely going to be the best & unique corporate gift item. Plus it's going to motivate them each time they look at it. You can find a huge collection of table decor tiles on our website.
A Quote Scroll
A quote scroll can be presented to an employee even if he's working from home or office. The quotes are going to boost the morale of the employee as well as enhance the aesthetics of the wall as well. You can get many quote-based scrolls from our collection. Just go to the corporate gift section and see it for yourself.
Photo Frames
Photo frames are a memorable way to present a gift to someone. It can be encased by a picture of colleagues or a family as a memory. Moreover, a photo frame can also be presented as a souvenir or as a farewell gift. Indigifts have some cool wall hanging photo frames which you should buy and make your employee feel special.
A Reward & Recognition Kit
Do you want to gift something to an employee who's doing very well in his team? What's better than a Reward & Recognition Kit from Indigifts that contains lots of mesmerizing gifts. You can check and choose as per your choice by checking all of the corporate gift hampers available.
Celebratory Gift Boxes (For Festivals)
At festivals, you will be giving out bonuses to your employees so why not instead gift a box that has everything they need. They mix that high-quality feel with the ability to create a gift basket loaded with the recipient's favorite goods or local products. A celebratory gift box that has everything to make the festival enjoyable and memorable. Indigifts have all the kits available for corporate gifting which you can check from the link provided above.
A Paid-Day Off (Maybe)
Your employees will be more than happy after receiving this generous present. Though it totally depends on yourself whether you are able to provide a day off or not. But employees after a hectic week if provided with a day off will listen to you like you are the "Bhagwan".
Oh, I forgot to mention one thing the corporate gift items at Indigifts can be ordered in bulk, curated by your very hand as per your need and it has a Pan India Delivery system as well so that the gift reaches its final destination. There are many more features available so don't waste your time now. Jao Bhai Jao Indigifts is calling you.