Top 10 Binge-worthy Shows on Netflix that Everyone Must Watch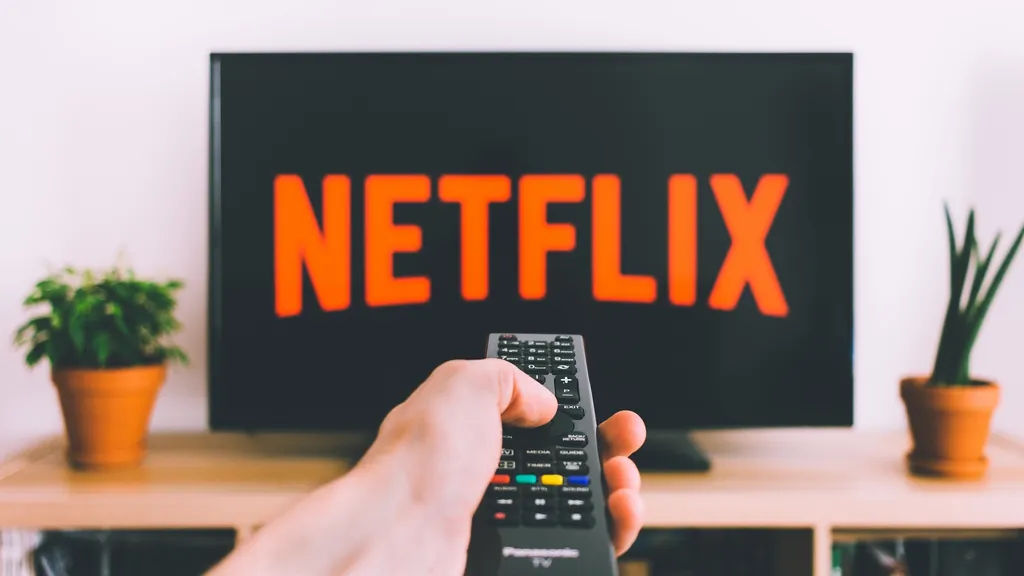 What's better than spreading on the sofa and binge-watching the best Netflix original series on a weekend. But what if you are overwhelmed by the sheer hugeness of the number of series to watch on Netflix. Don't worry here are some of the best Netflix series 2022 that can put you into the "Netflix & Chill" Mode instantly.
And yes don't forget to bookmark this page so you can come back later and find more binge-worthy Netflix content here.
1. Stranger Things (4 Seasons)
Genre: Fantasy, Drama & Horror  | Is it good?: Masterpiece!
A group of youngsters looking for a missing buddy come across an abandoned girl named Eleven who possesses SUPERPOWERS. Elements of the paranormal and a spooky tone with an alternative dimension of its own. A mix of romance, drama, and suspense. Hell yeah, Definitely binge-worthy!
2. Sacred Games (2 Seasons)
Genre: Crime, Drama & Action | Is it good?: Brilliant Indi Series to Binge Watch
One of the best Hindi Netflix series to date with Indian storytelling at its peak. Oh and yes, Nawazuddin Siddique, Pankaj Tripathi, Radhika Apte & Saif Ali Khan - The biggest MVPs of the whole series. Adapted from the book by Vikram Chandra, it is basically a huge autobiography of the intriguing metropolis of Bombay. The story concludes with an unanswered mystery and the clock still ticking. Sacred Games will go on.
3. Altered Carbon (2 Seasons)
Genre: Sci-Fi, Action & Drama  | Is it good?: Unique Concept yet true to selfish human nature
Stunningly realized sci-fi brilliance. Amazing cyberpunk action and a Netflix 'R' rated badge make it worth watching. An adaptation of the novel of the same name is set in a future where people can store their minds in "Stacks" and so the wealthy can even trick death. A mercenary is reborn into a body 300 years after his death and is given an impossible task by the world's wealthiest man. Sounds intriguing. Go for it then.
4. The Witcher (2 Seasons)
Genre: Fantasy, Adventure & Action  | Is it good?: Yeah! Henry Cavillll!
If you have a fantasy background, a gift for rolling with wild and crazy shit, or a special love of Witchery things—and you buy into the tone—The Witcher has a lot to offer. The program is full of mysterious powers that are spectacular to watch; witches, elves, wizards, supernatural powers, dragons, dwarfs, strange cursed animals, and so on. Each character has its own story arc that makes the show fun to watch.
5. Lost in Space (3 Seasons)
Genre: Sci-Fi, Drama & Family  | Is it good?: Yes, Exploring the Space!
A family-friendly sci-fi adventure series with top-notch quality storytelling without gore yet action and drama packed. A tale of the Robinson family and their space adventures with a robot (and a chicken) will keep you entertained for hours.
6. Black Mirror (5 Seasons)
Genre: Sci-Fi, Thriller & Dystopia  | Is it good?: Great Characters, Thrilling Drama, a must-watch!
This series introduces us to several episodes centered on the advancement of technology and its influence on our lives. Each episode is told by a different character and story. The concept and plot keep the audience interested with powerful, gripping moments. A must-see if you're looking for anything NEW on Netflix.
7. Peaky Blinders (6 Seasons)
Genre: Crime, Drama & Historical Fiction  | Is it good?: Perfect Characters, Choreography, and Clothes!
A legendary gangster drama series consisting of some ridiculously charming & classy people with great character development. The style and expressions of the characters are exceptional and will make you fall in love with them.
The final season just dropped and people are naming it the best crime drama series so far. A worth-watching series with a brilliant script and exceptional acting.
8. Ozark (4 Seasons)
Genre: Crime, Drama & Thriller  | Is it good?: Great cast and a never Ending Thrill!
The show is all about money laundering, and it features the mob, local mafia, and cartels. The characters are so beautifully written that you can't wait to see what they do next.
The show improves with each season, demonstrating how the main characters' actions influence them and how they cope with them. Overall, excellent, a must-see show.
9. Mindhunter (2 Seasons)
Genre: Crime, Psychological Thriller & Drama  | Is it good?: Yes and based on true events!
Most underestimated, yet a gem based on real-life events from the 1970s. You'll get to witness what's inside a serial killer's brain. The serial killer personas are based on real-life convicted offenders, and their jail scene language was adapted from real-life interviews. Unquestionably a masterpiece.
10. Dark (3 Seasons)
Genre: Mystery, Thriller & Tragedy | Is it good?: Beyond Imagination!
A mind-boggling, mind-bending, and twisted story that is completely unpredictable. With elements including the 4th dimension, time travel paradox, and parallel universe this show will fry your brain. A once-in-a-lifetime experience and a must-watch.
Warning - You have to make a chart of characters to remember who's who.
Ok, so now you're ready for 'Netflix & Chill' but is it possible without a soft cushion under your elbows (and a beer mug probably). Or what about an eye mask when you're done chilling and want a peaceful sleep. For all these 'sukh-suvidha vale samaan' refer to Indigifts page and check on your own.