Christmas - Santa, Gifts & Party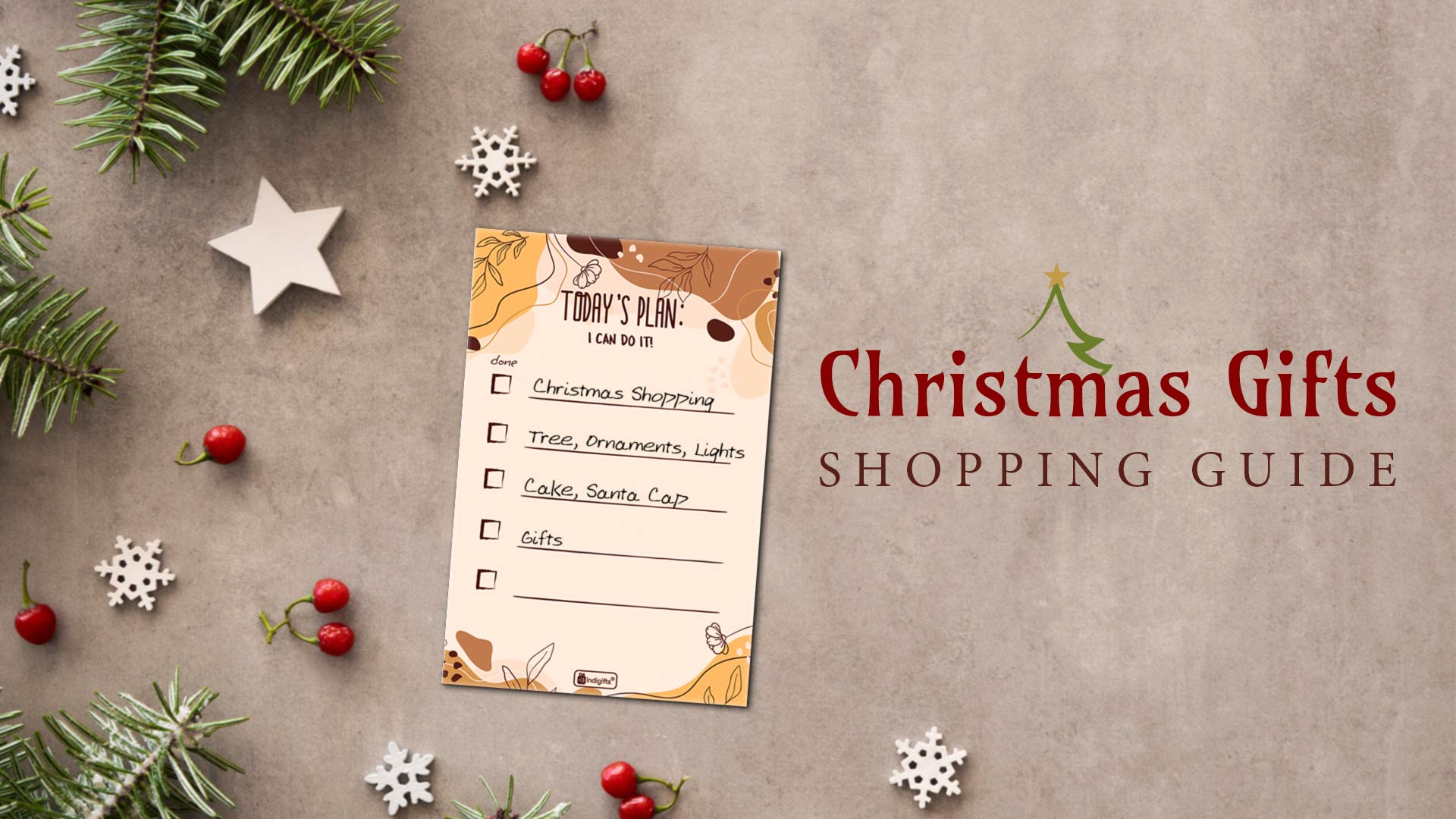 Santa Claus is on his way to town! We can't wait to view the Christmas lights, decorate the Christmas tree, sing Christmas songs, bake Christmas cookies and cakes, enjoy Christmas lunch with family, and finally get our hands on the wrapped Christmas gifts concealed beneath the Christmas tree.
We at Indigifts know the value of gifting and have created the most unique and personalized gift items you'll not see anywhere else. Check out some of the best Christmas gift hampers for this festive season.
Christmas Cushions
Christmas is the day when we are waiting for Santa Claus. Well, here he is. The best cushion you can gift to your family and friends is this special, unique, and colorful Santa cushion. 
Perfect for various places as well as this cushion is one step ahead of its time. Also, not just this, Indigifts brings you some of the best range of cushions and cushion combos for this special occasion.
Secret Santa Gift Boxes
Everyone wants something unique gift that just leaves people in awe whenever they see it. And such is the secret Santa gift boxes from Indigifts that are made specifically by keeping in mind the uniqueness of the festival. 
The best is to go ahead with the party in full swing with your loved ones. Check what this kit's contents are - 
'Happy Home' Poster Frame

Wooden Photo Stand

Bamboo Balls String Fairy Light

Assorted Cookies
Christmas Decor Hampers 
The decoration is a big part of Christmas celebrations and with the best gift and you should make it memorable forever. From the walls to the Christmas everything should be colorful. 
And that's why Indigifts presents the kit to fulfill your dream party celebration this year. All the assorted items you need for the colorful celebration are included in this kit. Below are the contents of this combo kit.
Navy Blue Merry Christmas Wall Hanging Board

Bamboo Balls String Fairy Light

Assorted Cookies

Bunting Tree Ornament
Fridge Magnets
Kids are the happiest souls at Christmas. And some lovely gifts are going to make them happier. You can try to make the festival more beautiful this year by using Christmas magnets, which add a lot of warmth and energy to decorations. 
Cute and lovely gifts such as fridge magnets are one of the best options for gifting to your children. 
Mugs
Christmas marks the beginning of winter, and the weather is bitterly cold. Whether for your parents or friends, a mug of coffee in their hands will warm their hearts and allow your love to surround them. Indigifts provides you with a range of coffee mugs specially made as Christmas gifts.
Personalized mugs are a timeless classic and one of the best Christmas gift ideas. They're also extremely useful in everyday life. Every time the recipient has a drink, this gift will remind them of you (before they break the mug, of course).
Dining Mat
Christmas means lots of food & snacks on the table. And it is going to be spilled here and there by the kids. In this case, the Christmas-themed dinner mats are going to be a perfect gift for this occasion. 
Indigifts combo of dinner mats are awesomely colorful and are going to leave a lasting impression on your loved ones. Also with a table mat on the dining table, you can ensure that your dinner table is free of stains and grime.
Wall Hanging
Wall hangings are the best way to complete the ambiance of your Christmas celebration. As we know the first impression is the last impression, a colorful wall hanging on your front door. 
The Indigifts Christmas-themed wall hangings are the best way to decorate your front door. Check out the best wall-hanging collection from the above categories.
Christmas Lights
The right lighting may help you create a magical environment in your home for the festive season. The lights from Indigifts can be used on their own or in conjunction with additional accessories. They frequently embellish Christmas trees, wreaths, and other ornaments. 
As a result, the lights will look nice if they are placed around some Christmas art, such as a poster or a huge wall sticker. The lights can also be used to adorn furniture.
With all these offerings from Indigifts, our store is still filled with amazing presents you haven't heard of yet. Check out all the Christmas gift collections from above and you will indeed find the jaw-dropping one for your friends and family.