Christmas Gift Ideas for a Cheery Celebration
Christmas has arrived at our doorsteps and along with it has come a very special person 'Santa'. Riding his reindeer and sliding gifts through chimneys we waited for this for the whole year. 'Lekin santa to ek bahana hai, kyunki gifts to hame hi pahuchana hai'. Jokes apart but a special celebration such as Christmas is empty without vibrant and unique gift ideas.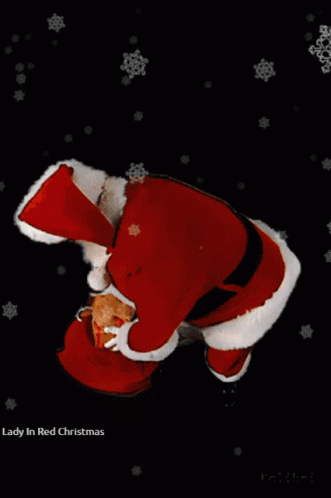 And for that, we have curated a list of some of the coolest gifts for you to fill your special day with utmost joy and love.
Secret Santa Gift Boxes
Santa aaya, santa aaya gift laya. The biggest collections of Christmas gift baskets are now open on Indigifts, and guess what sirf ek click hi der hai. Filled with the most precious and awesome goodies for a special Christmas this year. 'To bhai' go to the Christmas section and click to unlock the ultimate present for the ultimate celebration of the year.
Xmas Ornaments
The decorations are the 'sabse khaas' part of the Christmas celebration. And what could be better than Christmas present ideas that are created with utmost care and give your special X-mas tree a fancy look. Also, the lights and hangings are very efficient, convenient to use and easy to install, and best suitable for children and pets. So get them now!
Dining Mats
Out of ideas on the best Christmas gifts for mom? Fikar not, we know exactly what your mom's choice for this festive eve is going to be. A set of theme-based dining mats for this Christmas festive season will make your family dinner more enthusiastic and full of happiness. A great family gift for all age groups.
Decor Hampers
A complete hamper with everything that someone wishes for on Christmas. Rediscover gifting this festive season with the biggest range of decor hampers Make your loved one's wishes come true with the best Christmas gift baskets that are available on Indigifts. Check now and you will get them at discounts you have never seen before.
Cushions
Who doesn't love cushions? Soft, comfortable, and fluffy. Cushions are a great gift option for the Also, these designer and premium quality cushions are definitely going to be an exclusive choice for your home décor. Filling your Christmas party space with such exquisite pieces of art that are creative enough and work perfectly as a gift to your mother, sister, or friends.
Mugs
Mugs are multipurpose (decor and daily usage) and will make anyone's Christmas extra special especially if they are made with such fine care and the most eye-pleasing prints and designs. Enjoy your coffee or tea with your family in our widest range of mugs which are very safe and sturdy. The zazzy mugs from Indigifts are a perfect option for Christmas gifts for teens and also will enhance the style elements of any space.
Fridge Magnet
Adorable fridge magnets provide a regal touch to your fridge doors. In this Christmas festive season, nobody wants to leave any space or corner of their home without a decor piece. Fridge magnets are such pieces of art that fit in every festival and gift item. The Indigifts has a huge range of fridge magnets with extensive designs and shapes.
Wall Hangings & Decor
'Darwaze par decor, matlab ghar ki sobha'. Wall hangings from Indigifts are vivid in colors and are a great option to decorate doors and walls. They will also attract a lot of attention from everyone and will hence prove to be a great option to replace your year-old door decorations. A sign of sheer joy and happiness these wonderful decor items will enrich the surroundings of your house with smiles and laughter. The fine craftsmanship of these items ensures you get a prolonged service life and delicate details. 
Indigifts has a lot more (A LOT MORE) gift ideas to offer. Check the Christmas gift guide, and surely you will find some best christmas presents for all loved ones. The festive collection of Indigifts is as vast as Santa's surprise bag. So keep your eyes on the most favorite gift you have been looking for and grab it from our store as soon as possible. Offers Going ON!