Types of Couples on Valentine's
Love is the emotion that continues to grow deeper as we grow old. There is no definition of it or any set rules that can be followed to fall into it. Every phase of it is beautiful, from HAI APNA DIL TOH AWARA to RAATAAN LAMBIYA, from Ek LADKA LADKI KABHI DOST NEHI HO SAKTE to PYAAR DOSTI HAI. Aur agar baat pyaar ki hai toh hum indians toh hai hi dilwale, har ladka Shah Rukh Khan and har ladki Kajol hai, and believe me this society does a wonderful job as being pyaar ke pathaar. Lekin aakhir mein dilwale dulhaniya le hi jaege…

Everyone has their weirdly cute perfect love story and these stories get more and more interesting across all the different couples across generations. Kuch anokhehai toh kuch nirale but har kahani mein Pyaar bohot hai. We have listed a few such weirdly romantic couples wale kisseh, sharing their love by gifting. Aap konse wale hai?
School wala Pyaar / Bachpan ka Pyaar :- 
Every guy or girl has their so-called pheli Mohabbat wala Bachpan ka Pyaar, probably at that point we have no clue what love is but we just like that happy-happy feeling, when he or she looks at us and smiles back at us or when you share lunch with them. Can't say if that is true love or not, but it's all about the little things, the innocence of it, and Yeh Dil toh Bachaa hai jih. You can create an amazing memory with your special wala/wali this valentine's by gifting them a lovely curated Cadbury Love Cravings hamper like the I Love You Forever Cushion And Mug With Cadbury Dairy Milk Chocolate Valentine Gift Hamper or my favorite Set Of 5 Photo Clip, Greeting Card And Teddy, Rose With Cadbury Dairy Milk Chocolate Pack Of 4 the ultimate love hamper and many more because yeh dil mange more.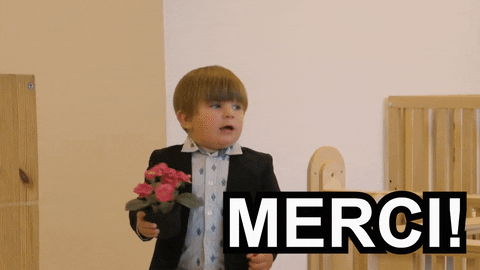 Does he/she Loves me or Loves me not :-
The Gen-z generation has its own language and stages when it comes to love. 
Step 1) Bff >> Step 2) I've crush >> Step 3) I like her >> Step 4) Situationship 
Guys pls, if you go crazy just by thinking of them, jab hawaaien slow motion mein chalne lage then congratulations you are in love, my friend. Izhar your love and convey your feelings to your special someone this valentine's QKI PYAAR KIYA TOH DARNA KYA, he or she might feel the same way for you. And Indigits toh hai hi, to help you out with stunning valentine collectibles gifts like Printed Water Bottle, Rose And Greeting Card or with I love you forever days mug and a photo magnet with cute teddy making your valentine Ishq wala.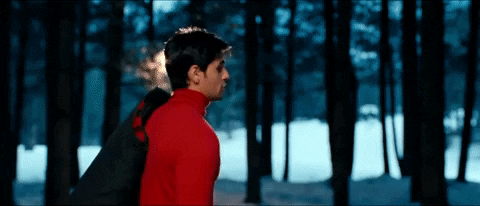 Chori chori chupke chupke wala couple:-
Surprising someone these days has become a little difficult because of the technology and people around to gossip, revealing and completely destroying your surprise element. Some couples just want to celebrate their love in private, in their comfy cozy zone where no one can disturb them "sirf hum aur tum khojaee ese". Don't worry we've got you covered by not disturbing your love essence Indgifts brings you the all-in-one 7-In-One Valentine's day gift hamper for your special someone, to celebrate the special night with them.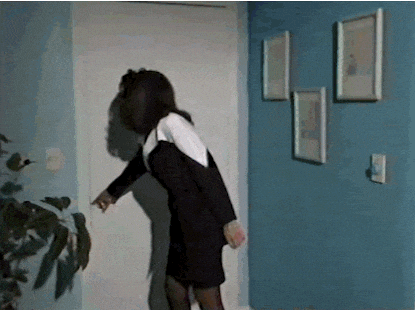 Hum Apke hai Kaun? :- 
You must have seen couples fighting, that's something casual, but fighting on valentine's day that's a pretty rough situation. Gifting is something that is very important, especially in the case of a girl, presentation is the key. If you do it correctly, great but if not then she might punch you on your face or worse a breakup. You don't need to worry about that anymore coz this valentine she is all yours AKHIR BHABHI HA HUMARI, we've got your back by curating a Quote Printed Coffee Mug 325 Ml for her to remind her of your love with every sip or by Photo Memory StoryBoard Valentine Gift to cherish every moment together.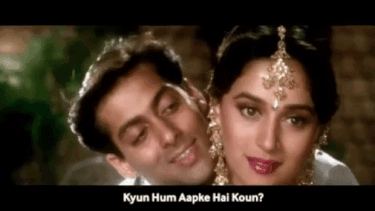 The OG Couple :-
Valentine's is all about love and care, not just about proposing to a boyfriend/girlfriend or fulfilling our love destiny. It's about sharing and celebrating the love joh dusro meh bhi bata jah sakta. Let's try to celebrate this day with the OG love couple with our Grandparents and parents Qki Pyaar batne se hi toh Bhadta hai. Let's gift them something this valentine's to celebrate their love stories and indigifts is here to help you with various different ranges of gifts like 
Couple Gift Set 2 Panel Hanging- Valentine's Day Gift, Fine Apple Reversible Cushion With Cover coz who doesn't love the comfort or Imbrace the Pyaar ki Kasme with Lock The Love 7 Vows Of Love Scroll Valentine Gift, not enough! We've got more exciting gifts like the Spotify Music Scanner Photo Stand Valentine's Day Gift, bringing back your old memories with your favorite couple song.

No matter what kind of couple you are, whether your love story is about to begin or has crossed miles, make it stronger by gifting from Indigifts Valentine Gifts collection, jaha milega pyar ke har din ke liye 7 days in 1 gift kit toh har mood ke liye love combos. So, let's make this valentine season more memorable with Indigifts, jaha milegi dil ko chune wale khushiya. A range of gifts for all 7 days for your special ones. Abhi check karo, buy karo, gift karo!
Also Read- Types of People in Indian Wedding