What are the Best Gifts for your Partner as per their Zodiac Sign? - 2022 Gift Guide
Posted by Rishabh Bhandari
The language of love is love, of course, it's also warm & tight hugs, gestures of care, and one more thing to add Gifting! When sharing the moments of happiness, celebrating it with a gift, when having a fight, sorting it with a gift, anniversaries or birthdays or just an odd day, one thing that just makes your boo smile a little more is bringing to them a box of love. (hey, zoom-in here, Indigifts, it's Indigifts only, okay bye!) 
Gifting someone and making their day has, by far, been the best strategy. It works, we know it works! But finding a perfect gift for your partner always seems to be a stressful task. (finding a perfect partner is more stressful for you, lekhakh!)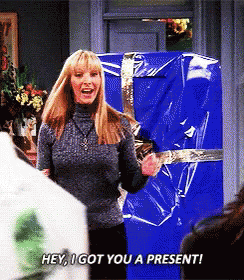 Anyway, to find a gift that will lure your soulmate towards you is to take several routes like that talking to knowing them ka safar or in some cases just observing them, woh bhi dur se or just sliding into their Instagram profiles and ending up liking their saalon purani pictures. (don't roll your eyes. We know he was looking hot, that's not how you do it!) Okay, so yeah there are multiple pathways you can take but let's just bring into attention one uncanny but workable way to know what to give your partner as a gift, when you don't know or even know them! Ahem, it's letting the "stars" guide you! Samjhe? Nahin?
Okay, have you ever looked up to horoscopes and checked what your partner is like? Or if you have ever surfed whether the zodiac sign of your crush matches your zodiac sign? (writer sahiba, don't tell us your routine!) No really, this may seem a little fairy-like, but this is the key to finding the zodiac sign gifts for a partner that will be loved by them. Now that you're convinced with the idea, let's just figure out 'What are the Best Gifts for your Partner as per their Zodiac Sign?'
ARIES - for the sign who knows love as innocence
Ruled by the fearless planet - Mars, which influences their adventurous side, traveling and explorations top their wish list chart. Hence it would be perfect to give them a rucksack, sleeping bag, or a GoPro to have them capture all their experiences. For the hyper-focused & competitive soul, you can give them office accessories such as a notepad or a tabletop tile. Also, a coffee machine as a zodiac sign gift for Aries will do wonders for those workaholics.
TAURUS - for the sign who knows love as patience
Talk about sensuality coming along with practicality and you will know, it's Taurus we are talking about. Ruled by Venus - the planet of love & beauty, they are made to express their love unconditionally, but at times on the condition that you will give them a bundle of high-end gifts. Taurus people have great taste in clothing, so giving a silken scarf, or maybe expensive jewelry or perfume will do the job. Creativity is their synonyms, giving them something functional & crafty like our Spotify Music Scanner Plaque will help you woo them in no time!
GEMINI - for the sign who knows love as awareness 
The intellectual sign that loves to interact with people, so maybe gifting a book, just add a hoard of them, and a fountain pen along. Works? They are said to be explorers, who love to travel places, so their road-tripper side would love to receive gifts like an overnight bag or our travel organizer set. For the tech-freak Geminis, why don't you gift them gadgets like a smartwatch or a wireless charging station? Man, that's gonna be a tech-freakingly amazing zodiac sign gifts for Gemini partners! 
CANCER - for the sign who knows love as devotion
For Cancers, home is where their heart is! Hence, making them feel at home is always what you should do. Gift them home decor accessories such as a wall decor art frame with a beautiful quote or an aromatic candle. Cancerians love cooking, so go ahead and give them a new toaster or maybe an apron. A family-oriented soul, a photo memory album or a storyboard would be great zodiac sign gifts for cancer. For this, the best place to go is at Indigifts' store.
LEO - for the sign who knows love as ecstacy
The shiners know they are the shiners! Leos love all things sparkling and of fine taste, so giving them a gourmet box of chocolate or a bottle of champagne will make their spirits go high. Music lovers, as they are told, would love to get portable speakers or a ticket to the music concert of their favorite band. Being a spontaneously romantic soul, something like a fun-filled Couple Game Combo which has Love Activity Book & Love Coupons will be a 'thrilling' gift choice for them!
VIRGO - for the sign who knows love as pure 
Shopping for Virgos is somewhat a hard task. All things finer are what a Virgo partner would expect and appreciate. A beautiful art piece,  a home decorative accessory, or a simple yet luxury candle is what you need to satisfy their soul. A lover of nature & plants, beautiful planters as a gift is what you can go for. Health, wellness, and self-improvement are always on their mind, so go for natural bath & body products.
LIBRA - for the sign who knows love as beauty 
The believer of old school romance, a libra soul would be at cloud nine if you give them a bouquet with a handwritten note. A game night date shows their other side, so you can give them a PlayStation as a gift as well. Libras are said to be music devotees, so giving them a Spotify subscription or cool, branded headphones would be the perfect gift for your partner as per the zodiac sign!
SCORPIO - for the sign who knows love as passion
 Said to be an emotionally deep soul, their indulgence when it comes to gifts is deep and sentimental as well. Anything that has your heart in it will be taken by them by heart. So say, a personalized accessory with their initials or a grooming hamper would be great. Anything groovy would also do the job such as funky yet classy sunglasses, or a quirky eye mask, or maybe a leather bag is a perfect gifting option. 
SAGITTARIUS - for the sign who knows love as honesty
Sags are free birds who love to travel to new, at times abandoned destinations. So, plan a weekend getaway for them and a travel organizer set, they would be all over it, we are telling you. Fragrances snatch their interest, so an exotic bottle of perfume would do wonders. Take a classic and raw approach when gifting a Sagittarius, give them love postcards, retro vinyl or a book, or maybe a horse. Just exaggerated a bit, but yeah, these things do make them happy!
CAPRICORN - for the sign who knows love as wisdom 
Hard worker Capricons need gifts that can upgrade their working style, so a good workspace accessory or if you're thinking to indulge in an expensive deal, then an iPad would be a good pick. You can also force them to take some time off work by giving them a soft cushion or a pair of stockings. For them, status plays a big part. So anything that uplifts their class would be your gift picking such as luxurious jewelry or designer apparel would win their heart!
AQUARIUS - for the sign who knows love as tolerance 
Ah, the intelligent zodiac, Aquarius loves everything intellectual and insightful. All mind goes for a book right, but you can give them a Kindle as well or a diary. To satisfy their humanitarian side, giving a gift that gives back to society or nature would be perfect, you can give them our jute planter.
PISCES - for the sign who knows love as compassion
Sentimental by heart & musical by soul, Pisces are known to be romantic partners. So giving them something that holds deep value like a love postcards would do or a musical instrument they can jam along. Dreams as they are, giving them a sleeping combo of comfy cushions and sleeping masks would make their sleep time easier. Well, a de-stressing Mandala coloring book can make them happy too!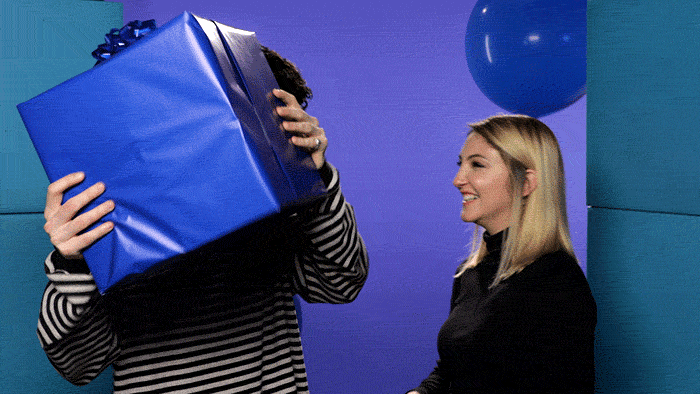 They say to win your lover's heart, cook them good food. Well, that's there for sure but we say, to put a 'forever mine' stamp on their heart, you need quirky zodiac couple gifts, that too from an all-seasons gifting store: Indigifts. So, now that you know how to make a grand impression in front of your partner and give them something that would just be an extension of their personality, go ahead and be their lobster, be the Barney & Robin to their Teddy!  
Chalo, it's time for the lekhak to slide back into the blanket with a cheesecake, a glass of wine, and netflix. You  though, have a great time gifting!