WOMEN WHO ARE A SOURCE OF INSPIRATION FOR ALL
Posted by Indigifts Backend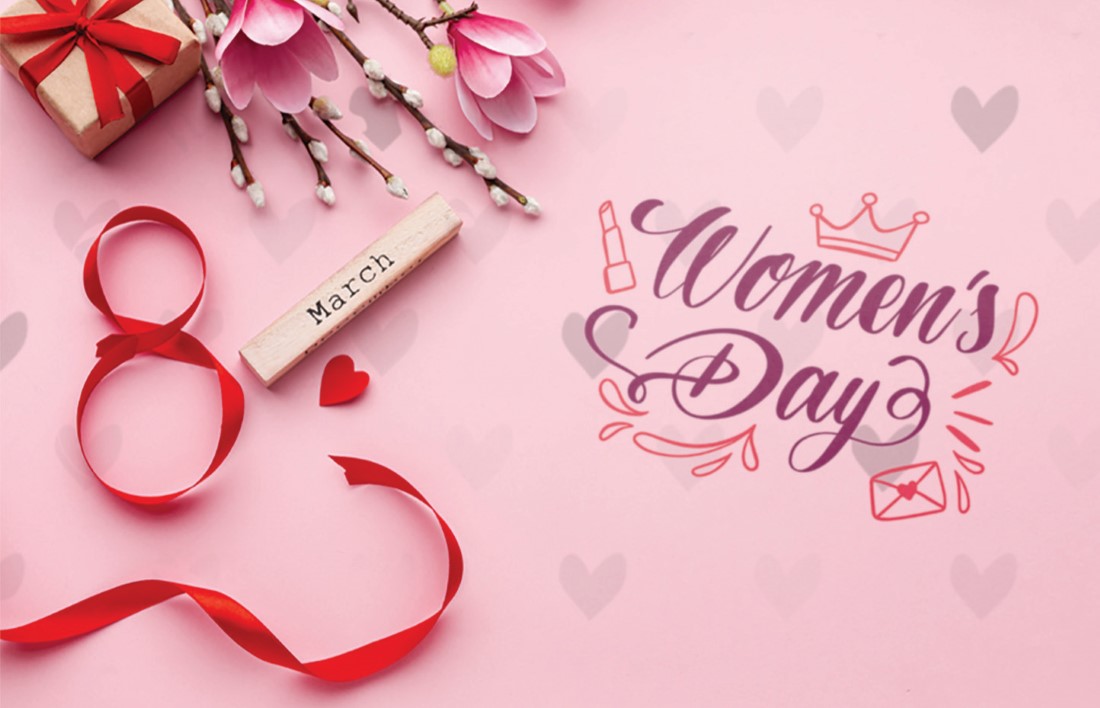 From being the simplest of all to one of the strongest of all, from being the one taking care of households and children to the one taking care of the whole nation, women have always stood up and inspired everyone with their bravery, sacrifice, loyalty, and whatnot.
"Women are half the society. You cannot have a revolution without women. You cannot have democracy without women. You cannot have equality without women. You can't have anything without women."
— Nawal El Saadawi
Here are some of the examples of women that inspire us by their act of kindness, courage, and determination:
Mother Teresa
Anjezë Gonxhe Bojaxhiu is perhaps the greatest name ever. She is regarded in the Roman Catholic Church as Saint Teresa. She is known for being one of the most benevolent people in the world because of her work in elevating poor people and understanding their hardships better by living with them. She even received a Nobel prize for Peace in 1979 for all the great deeds that she did. She took her pledges to turn into a nun in the year 1937 and thereafter, she committed her life towards the improvement of poor people. At the time of her death, Missionaries of Charity members were strong at 4,000 members and counting, with 610 foundations in more than a hundred countries.
Rani Lakshmi Bai
The fearless pioneer, the queen of Jhansi, Rani Lakshmi Bai dressed as a cavalry leader, was badly wounded; not wishing the British to capture her body, she told a hermit to burn it. After her death, a few local people cremated her body. She was called 'Chhabili' by her Peshwa. She was educated at home and was more independent in her childhood than others of her age, her studies included shooting, horsemanship, fencing and mallakhamba with her childhood friends Nana Sahib and Tatya Tope. But this eternal soul never gives up on Jhansi.
Sindhutai Sapkalhas
Sindhutai Sapkalhas also known as the "Mother of Orphans", she devoted her entire life for orphans. She got married at the age of 12, had three sons at the age of 20. She faced a lot of difficulties at the time of her pregnancy, not having proper food and shelter. She has been honored with more than 750 awards for her dedication and work. She used the award money to buy land to make a home for her orphan children. As a result, she is fondly called 'Mai' (mother). She has nurtured over 1050 orphaned children. As of today, she has a grand family of 207 sons-in-law, 36 daughters-in-law.
Kalpana Chawla 
Kalpana Chawla, the first Indian –born woman in space, was born in a conservative society. She broke several traditions to become the first Indian-born woman astronaut in space. Unfortunately, her space shuttle disintegrated while landing back on earth and she passed away. The story of her excellence and bravery is still remembered by everyone and inspires every woman in the world. She is a true inspiration for all the young girls to live up to their dreams. She died like a hero, who is still alive in all of our hearts. She is a role model for many young women in India & around the world. She belonged to a small town, a bag full of big dreams within it. She took a step and fought hard against various rules set by society to change her dreams into reality.
Arunima Sinha
A sportsperson who is lesser-known. Her bravery and determination have inspired everyone, she lost her leg in an accident, and despite, managed to climb Mt. Everest. She lost her left leg completely, she had serious injuries, she heard the world talking negatively about her, at that moment she decided to prove the whole world what she is. She converted her weaknesses to her strengths and kept improving one step towards success. In 2012, under the guidance of Bachendri Pal, she climbed Island Peak as training to the ascent of Mount Everest. She faced many terrible experiences on her journey to the top of the mountain. And in the year 2013, Sinha reached the top of the world and become first female amputee to climb Mount Everest. She is a true inspiration for determination and dedication to the goal.
Irom Chanu Sharmila
Often called the Iron Lady, Irom Sharmila took an arduous fast for 16 long years in protest against the Armed Forces Special Powers Act (AFSPA) in Manipur. She refused to eat food and drink water. The state kept her alive through a force-fed nasal tube. In 2016, Sharmila ended her fast without her demand being met. She continued her struggle to get the Armed Forces Special Powers Act repealed by contesting the Manipur elections next year as an independent candidate.
The Gulabi Gang
A group of awesome women who collectively call themselves 'The Gulabi gang' has set an example of how women can join hands and fight for justice. "Yes, we fight rapists with lathis [sticks]. If we find the culprit, we thrash him black and blue so he dares not attempt to do wrong to any girl or a woman again," boasts Sampat Devi Pal, the group's founder, and head. Devi first discovered the power of the stick in the 1980s when she used it against a neighbor who abused his wife. From fighting violence against women, preventing child marriages, arranging weddings of a couple in love despite local resistance, to ensuring delivery of basic rights for the poorest of poor, the Gulabi Gang's vision is to 'protect the powerless from abuse and fight corruption'
Mary Kom
Mary Kom also called 'Magnificent Mary' is a five-time World Amateur Boxing champion. She is the only woman boxer to have won a medal in all six world championships and she's also the first Indian woman boxer to win a Gold Medal in the Asian Games (2014) and another gold in the 2018 Commonwealth Games. One of the strongest women in the world, Mary Kom is a true example of excellence. The title 'Magnificent Mary' has been given to her for a reason. Mary Kom is an inspiration for women all over the world. Mother of three sons, a twin and a son, she managed to look after her family as well as her sports life very well. Even her motherhood never hindered her against her passion for boxing.  She was also awarded the Padma Vibhushan in 2020.
Saalumarada Thimmakka
Saalumarada Thimmakka, also known as Aalada Marada Timakka, is an Indian environmentalist from the state of Karnataka. She is noted for her work in planting around 385 banyan trees along a four-kilometer stretch of the highway between Hulikal and Kudur. She has also planted nearly 8000 other trees. For her achievements and efforts, she has awarded Padma Shri Award, Veerachakra Prashasthi Award, Green champion award, One of BBC's 100 Women in 2016 and the counting is endless. She has also been involved in other social activities like constructing a tank to store rainwater and she has a dream of constructing a hospital in her village in remembrance of her husband.
Neerja Bhanot
The courageous young flight attendant named Neerja Bhanot boarded Pan Am Flight 73 that would be hijacked on its way to the United States of America. When hijackers boarded her plane, this 23-year-old flight attendant gave her life to save the lives of hundreds. When the day ended, almost everyone survived the hijack, thanks to Neerja's quick-thinking and courage. The story of the young Indian flight attendant who laid down her life to save that of 359 others have been told to death. "Mar jaungi lekin bhagungi nahin" an inspirational wording by her woke up the true spirit in the young minds and the people who were on the flight still owe their lives to her and yet, remembering Neerja Bhanot with the right amount of respect has not been enough.
Priyanka Chopra
The second Miss World on the list, Priyanka Chopra is one of the biggest names in the world today. Since the time she won the Miss World contest held in 2000, her success has been non-stop. Recently she has been making waves all over the world with her success as the lead of the American TV show, Quantico. She even played the role of the next woman in the list, in her biopic. The movie was amazing and the story sure does spell 'women empowerment'.
Harshini Kanhekar
Harshini Kanhekar, India's first female firefighter about ten years back. She believes in creating barriers and making history and has clearly done the same.  She broke into the male bastion, becoming India's first-ever Woman Fire Fighter. Life as a firefighter brought on more challenges, but Harshini stood undeterred. During Diwali celebrations in 2005, she attended six fire calls. It traces back to one of her most difficult cases. She truly inspires us that jobs are not limited to gender, all you need is the courage and determination of doing the work.
Every homemaker mother
While there are several women who go on to perform well in their chosen fields outside their homes, there are many who sit at home and still own the world. The last, but definitely not the least, every Indian mother is an achiever we just cannot leave out. Parenting can be a task, we know that especially in today's day and age when we all have careers, homes, and families to juggle. Moms are great teachers for life! Whether it is about cooking, tips to clean your stains or desi nuskas for treating your pimple, she knows everything. And yes, apart from being the great teacher she already is, she is a perfect manager, who is managing our insane life and helping us cope up with things around us. However, there is always something special about Indian moms that set her apart from the others.
"Women are simple and strong, bold and beautiful, inspiring and independent, daring and determined, fantastic and focused, generous and gorgeous."
It's not just about being a great personality but a whole lot of handwork, passion, and compassion needed to be wise and potential young women of this era. So girls, flaunt your Flaws and live your life on your own terms.
"At the end of the day, don't forget that you are a person, don't forget that you are a mother, a wife, and a daughter." – Indra Nooyi
Cheers to the boss ladies all around!!