Amazing Facts About Holi: Why Do We Celebrate It?
Holi "The Festival of Colors" is one of the most beautiful and significant festivals of India celebrated across different states. People also look at this auspicious day as "Bhurai par Achai ki jeet ka partik", symbolizing the victory of Good over Bad. It's also called as "Festival of Love" because the vibrancy of colors and the energy in the air is something so positive and good to feel, ki log saare maan mutaao aur jagde chod ek ho kar yeh tayohaar manate hai, kehte hai ki "Bura na maano Holi hai…".
This great Indian festival lasts for a day and a night, starting from the evening of maha Purnima ( the full moon day ) which comes in the month of Falgun. People celebrate this auspicious evening called Holika Dahan or some of you may know it as Choti Holi and the next following day is celebrated as Holi. The ritual begins with lighting up the bonfire ( Holika ), this act symbolizes the victory of good over evil and praying to the god to let ourselves be free from evil by burning it in the pure fire. The next day of Holi is celebrated with colors along with friends and families spreading love and respect to each other.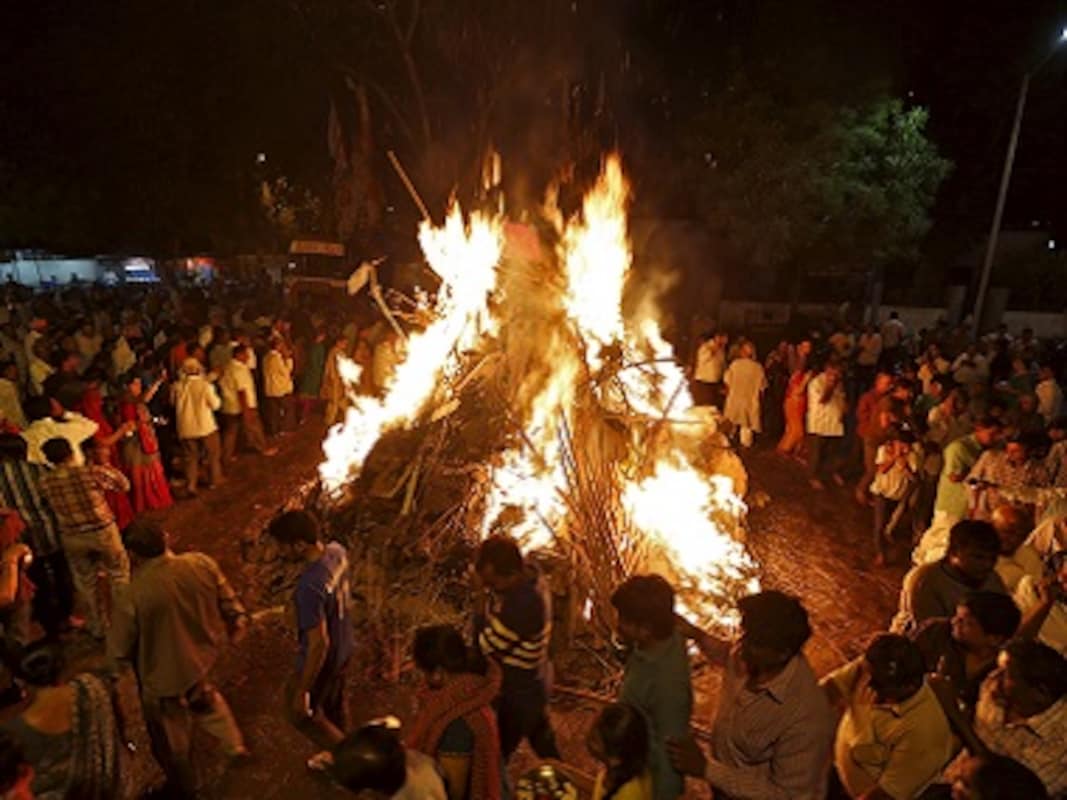 Bhagwaan Shri Krishna's favorite festival was also Holi,
there are some beautiful paintings and sculptures where Lord Krishna is applying gulaal to Radha Rani and to other gopiya's too, running behind them with water jets jihne hum aam bhasha mein pichkari kehte hai. All these beautiful stories still continue their essence till this day, ek dusre ko rang lagaana, pichkari se khelna, bade buzurgho ka aashirwaad lena and ek dusre ke sath dher sara pyaar batna aur masti karna.
The story behind Holi:
Hiranyakashyap was a powerful demon king (Rakshash) who ruled a very beautiful and powerful kingdom on earth. He was blind by his power and ego so much so that he refused to believe in any supreme power or supreme lord (Krishna) and ordered everybody in this kingdom to worship him only and no one else. But as people say nature has its own way, the King's greatest disappointment was his own son Prahlad, who was a great and pure devotee of Lord Narayana ( Krishna ) and refused to worship his own father.
The cruel king tried several times to convince his son and even attempted to murder his own son but Lord Vishnu saved his beloved devotee every single time. Finally, King asked his sister, Holika to enter and sit in the blazing fire with Prahlad in her lap, as Holika had a vardaan that she was unharmed by the fire and could not die with it.
Holika had to pay the price for it, as the whole incident took place Prahlad was sitting calmy and merely chanting the name of lord Vishnu all the while and as a result, Lord kept him unharmed from the outrageous fire and on the other hand, Holika was burned and left into ashes as she paid for her sins.
Thus, Holi emanates its name from Holika and this whole incident describes a beautiful bond between the Lord and the Devotee. As a result, we celebrate this festival as the victory of good over evil.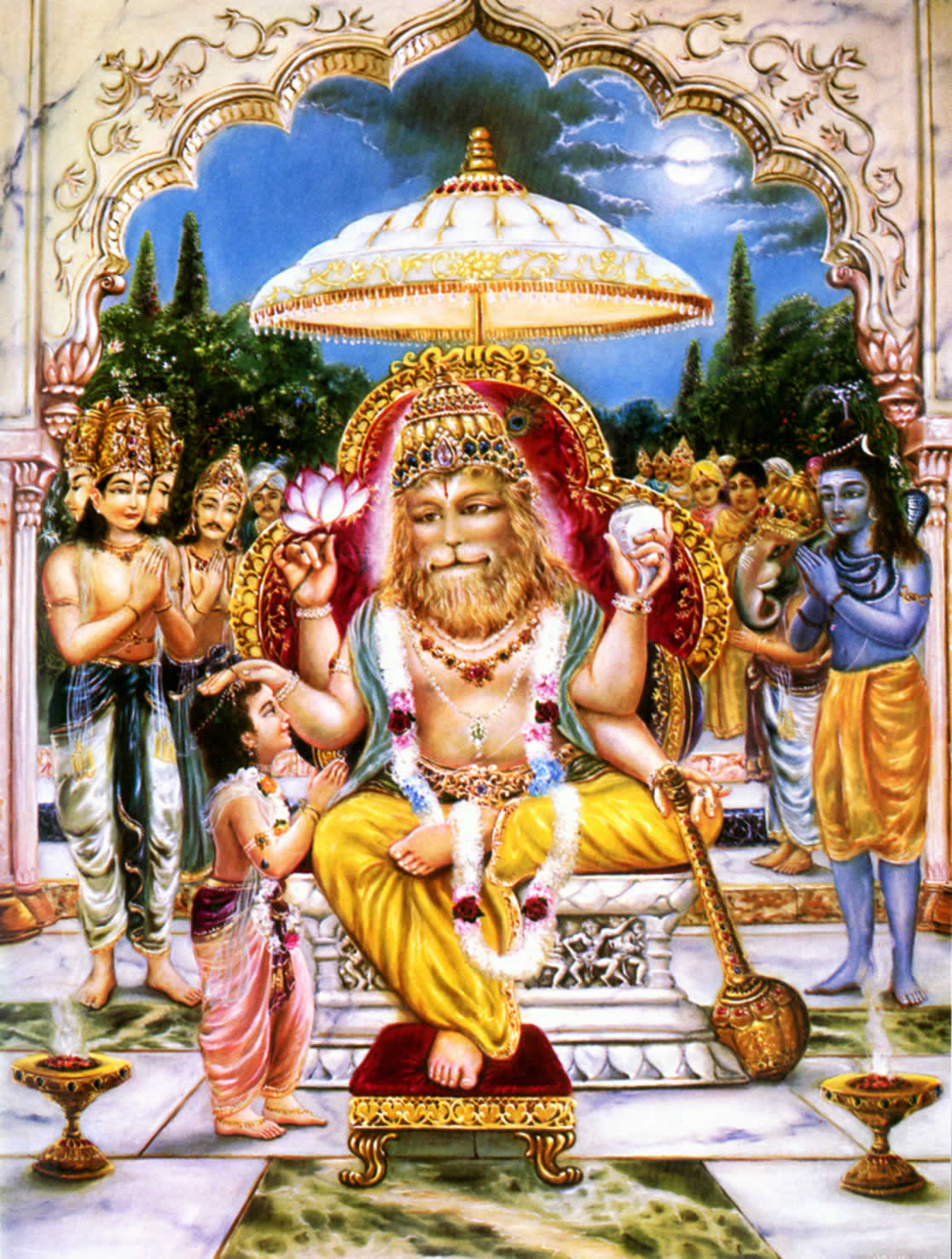 Some Interesting facts to know about this colorful day:
It is believed that lord Shiva burned Lord Kaamdeva on this day of Holi.
In Tamil Nadu, people call Holi by different names- Kamavilas, Kaman Pandigai, and Kama-Dahanam. 

People believe that the Holika's fire can cure harmful diseases.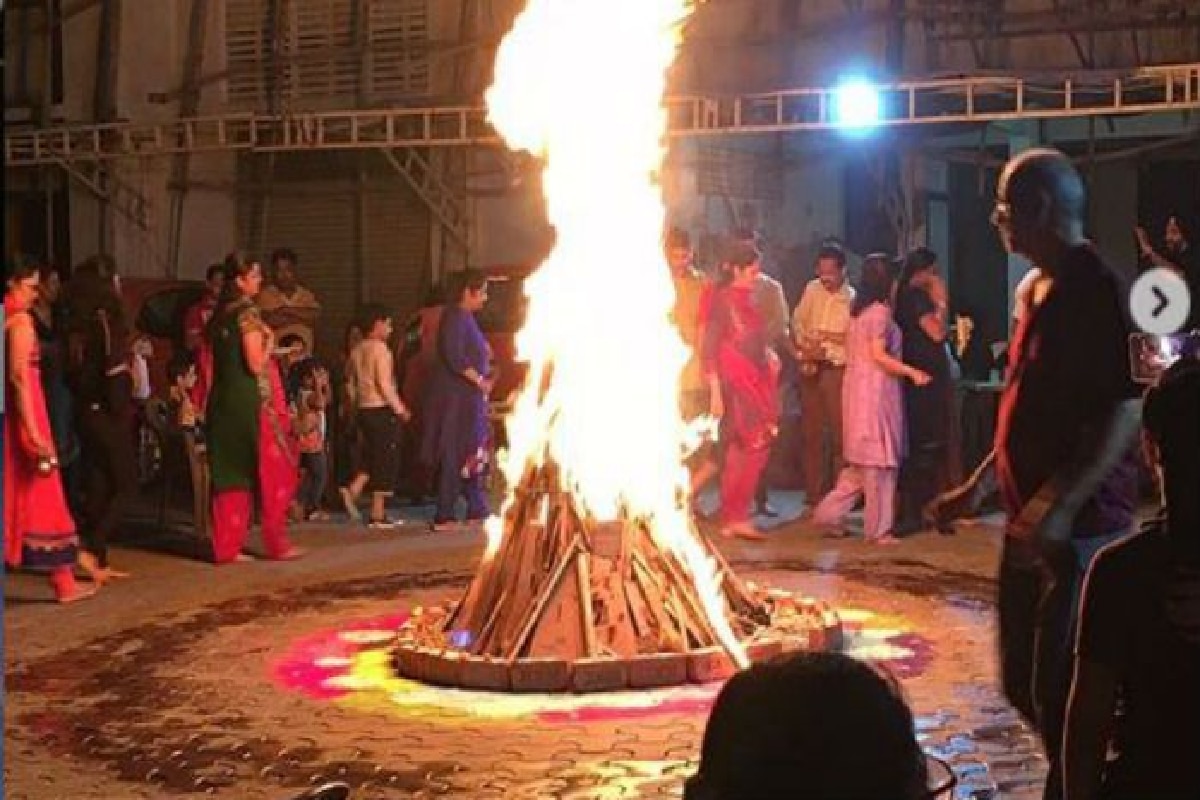 Some states follow a tradition to place Radha-Krishan idols in decorated palkies, which are then carried along the main streets.

In Banaras, the birthplace of Radha-rani, women play Holi with sticks instead of colors.
This spring festival is called Shigmo in Goa and The Panaji Shigmotsav Samiti also organizes a parade in Panaji.

Gujarat is crowned as Holi king, especially since the youth of the state is high on energy. 

In Punjab, Sikhs have their own way of celebrating it. They call it "Hola Mohalla".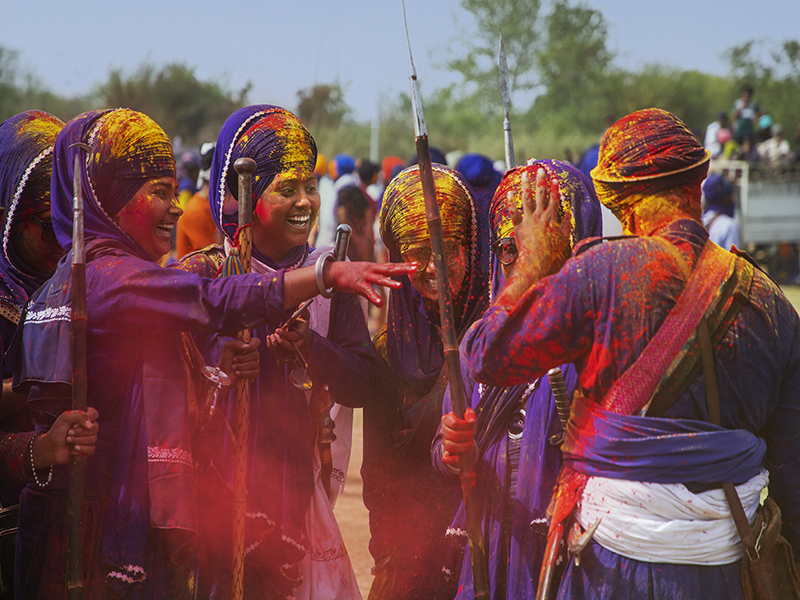 Holi is a festival full of happiness, celebration, and love, and Indigits thrives to do this every day by making you a Khushiyoh wala gift. So let's celebrate this Holi in Indigifts way by gifting each other a lovely colorful surprise. #Indigiftswaliholi #Indigiftskhushiyowalagift.