CELEBRATING THANKSGIVING IN AN UNIQUE WAY
Posted by Indibni Support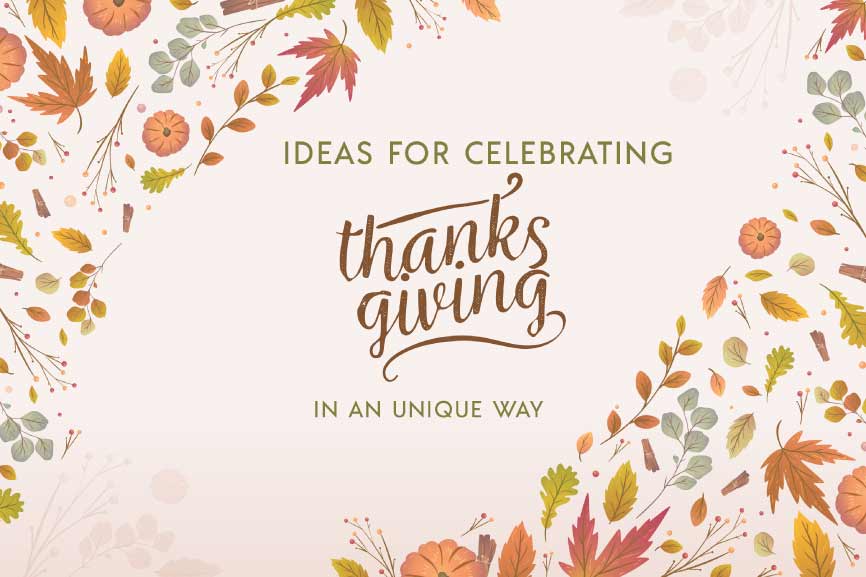 Thanksgiving Day is almost here! It is celebrated every year on the fourth Thursday of November. This year, it falls on November 28. It began as a day where people took the opportunity of giving thanks for the blessing of the harvest and the preceding year. The day is usually preceded by Black Friday. This makes an ideal time to start Christmas shopping also. Well, Thanksgiving is no longer just about the harvest and the pilgrims. It's also about family, friends, and those who have helped you, festive food, decorations and many more.
Here is something special which you can do and enjoy the day with your friends and family and special ones, by expressing your gratitude and saying thanks to them:
Leave a special note 

In this tech-world, people don't have that time to meet and greet someone. In between those messages, leave a handwritten note for your friends, family members or someone whom you want to thank by inviting them for a special dinner party organized by you (you may have a special dress code, like more of a comfy pajama party, or specific color code).

Prepare a TDL list 

Get down a pen and paper and write what all need to be done and how to make the party interesting and memorable, plan for some games, items for menu, sitting arrangements. Plan for interesting games and fun activities so that you all can create some memories along with the dinner.

Become the chef for the day 

Be the cook for the day, your parents seeing you cooking for them will make them so happy. Try putting your every effort in making the best dishes for them, if possible start with some starters, then turning up for the dinner and if possible get ice-cream or paan for completing the dinner party.

Décor decor 

Though it is not Diwali, still you can try to decorate the dining place with some balloons and quirky items, to add that feel of the party. You can also use some colorful cushions, quirky decorations or thank you card for them.

Be the host of the dinner party 

Provide the best services to your guests, get into the version of 'atithi devo bhavo". Welcome your guests with a cute smile and behave like the perfect host. You can plan some surprises for them. Welcome your guest with welcome drinks and some starters. You can also plan some games or fun activities till the time everything comes up on the table.

Time for the dinner 

Now it's the time for the food, get everyone on the table, and start serving your efforts. That feeling when someone cooks for you is so amazing. It will be great if you can cook something special for everyone.

Let's thanks first 

Before sitting down to enjoy your Thanksgiving dinner, why not thank god for everything. Say thanks to your family for bringing you up, supporting you, and for everything that they have done for you.

Dessert loaded 

A dinner is incomplete without the sweet, and tempting dessert. Make something special for your guests in the dessert. As the best part of dinner is dessert.

Fun time 

And now you all can just enjoy before sleeping with fully loaded stomachs. Spending time with your near and dear ones feel so good. This enhances the bond with them. You can also gift them something with a special note of saying thank you to them as a gesture of love and thanksgiving.
Hoping this way, you will be able to make them feel special and say thanks to them.
And also, don't forget to thank your teachers, guide, mentor or someone whom you are thankful for.
If you have any other idea you can share it in the comment box.
Enjoy the day with your near and dear ones.