Nurture your Bond
Posted by Indibni Support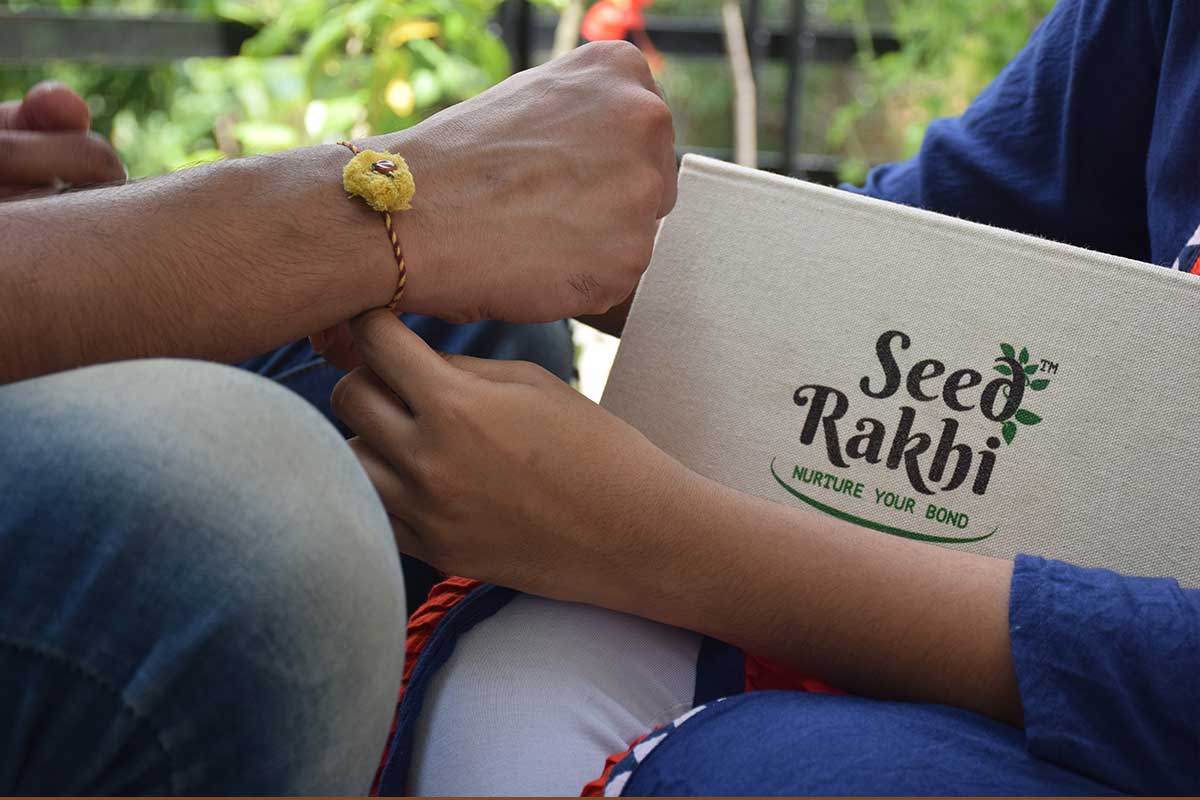 Have you ever wondered where the Rakhi you tie on your brother's wrist ends up?
They eventually end up in the dump and contributes to waste as it is not recyclable. The expensive fancy rakhi threads developed out of plastic beads, toxic metal threads and artificial fragrances are non-sustainable and have no utility.

Indigifts has come up with a unique concept, Organic Seed Rakhi to "nurture your bond''. Rakhi which eventually will turn into a vegetable plant/flower plant/herb. Made up of naturally dyed, super soft indigenous organic cotton yarn and seeds. The feel is soft, gentle on skin, non-toxic, biodegradable, sustainable, handcrafted with love by women self-help groups.


Raksha Bandhan a thin thread of tradition that binds every brother and sister in a trustworthy bond of love and joy forever. This Rakshabandhan let us make a promise to our dear earth that we will not contaminate it further.
Indigifts focus has always been on developing safe, natural and innovative products that will help people lead richer, healthier lives and contribute to the better environment. Grow a small plant at home from the seed encased in this very special rakhi.
A thoughtful herbal product which is suitable for infants and kids as it is free from harsh chemicals that may harm your child's delicate skin.
The seed hidden in the heart of the Rakhi is the pious relationship between a brother and sister which when sowed and nurtured will be a true reflection of the beautiful relationship. A good relationship is like a tree. It demands attention and care in the beginning but once it blossoms, it provides shade and protection in all situations of life.

There are so many beneficiaries of the seed Rakhi apart from strengthening the brother-sister bond, Reviving organic farming, Empowering SHG Women, Fair Trade & Skill Development, Life via Design Experience, Giving back to Mother Nature, Growing Bonds with Indigifts, to name a few!




Posted in

biodegradable, bond of love and joy, brother, brother and sister, chemical free, dump, empowering SHG, expensive, fair trade, fancy rakhi, free from harsh, growing bonds with indigifts, handcrafted, healthier lives, herbal product, indigifts, indigiftsorganic, innovative product, natural, non-toxic rakhi, nurture your bond, organic cotton yarn, organic cotton yarn and seeds, organic seed rakhi, plant, rakhi, rakshabandhan, recyclable, reviving organic farming, richer, seed, seed rakhi, self-help groups, sister, skill development, soft rakhi, sustainable, tree, waste