8 powerful quotes by Mahatma Gandhi to get inspired from
Posted by Team Indigifts <3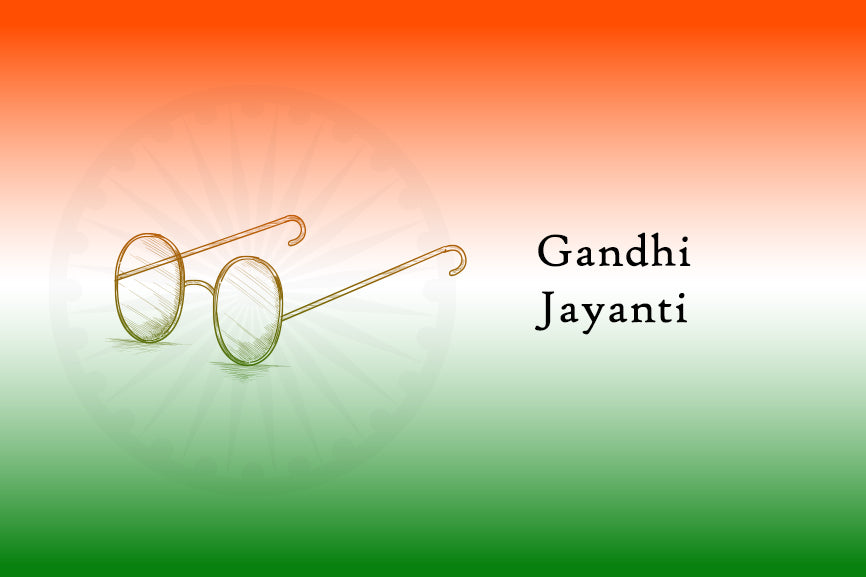 What Bapu taught us?
Here are some forgotten things that we should learn from Bapu for living a better life, quotes by Mahatma Gandhi. Gandhi Jayanti 2020
Mahatma Gandhi, the powerful leader that fought for his dream. A dream of Independent India and a dream of peace in the country. His qualities like simplicity, leadership, and peacefulness always inspire people from all over the world. He left his well-settled career as a recognized and highly-paid lawyer to serve his motherland and give a contribution to free India. Today this decent man who used to wear home-made Khadi clothes is still known as the father of India or Bapu. 
Today's generation has a lot of things that they can learn from Bapu All they need to start with is, to pay attention instead of running towards "What is trending". Here are some things that we have overlooked but can be learned from Bapu. Here are some forgotten things that we should learn from Bapu for living a better life - 
"Each one has to find his peace from within. And peace to be real must be unaffected by outside circumstances." Gandhi was a simple man and he believes that real peace is inside and we have to explore it through self-assessment. To bring peace outside, one has to find the peace inside, said Bapu. but sadly, very few people realize this simple thing. 
"Happiness is when what you think, what you say, and what you do are in harmony." 

Gandhi emphasizes on doing what you think. When you accomplish something you have thought about and something that you have promised to yourself, you achieve real happiness. 

"The weak can never forgive. Forgiveness is an attribute of the strong." While now we are not willing to forgive small mistakes or deeds of people around us but we should remember that Bapu forgave each British officer who humiliated him in front of the whole crowd so many times. He taught us the power of humbleness and forgiveness that the whole world is appreciating.
"Anger is the enemy of non-violence and pride is a monster that swallows it up." Anger and ego are the most powerful demons in today's time. A person does many such things that he shouldn't just because of these two factors. That is what Bapu says that one should leave his anger and ego to make the world more peaceful.
"A 'No' uttered from the deepest conviction is better than a 'Yes' merely uttered to please, or worse, to avoid trouble." 

Again a quote that says a lot. Doing what your heart feels right and raising a voice against what doesn't feel good is the trait of an ideal being and ideal life.

"Confession of errors is like a broom which sweeps away the dirt and leaves the surface brighter and clearer. I feel stronger for confession." 

Keeping our mistakes to ourselves turns into painful guilt. But confessing it always makes us feel lighter and good. Many people don't do that and hurt their partners, friends, and even families. It is not too hard to confess, but holding back always creates bigger problems.

"Earth provides enough to satisfy every man's needs, but not every man's greed." While we are going on destroying the natural treasures endlessly, read this quote by Bapu. although the same is included in our Environmental science classes, still, things are not improving, and doing our part about it will go a long way.
"If patience is worth anything, it must endure to the end of time. And a living faith will last in the midst of the blackest storm." 

Patience is one of the rarest and the most appreciable qualities of a person's character. And as we see Gandhi Ji we can say that patience bears the fruit sooner or later. Patience builds faith, and that is what makes us survive in the most difficult situations, so, we should be patient.There is a lot that we can learn from Bapu and these are some quotes by Mahatma Gandhi that are still useful for our generation. Wish you a 

happy life ahead and hope that you would include these lessons in your life.